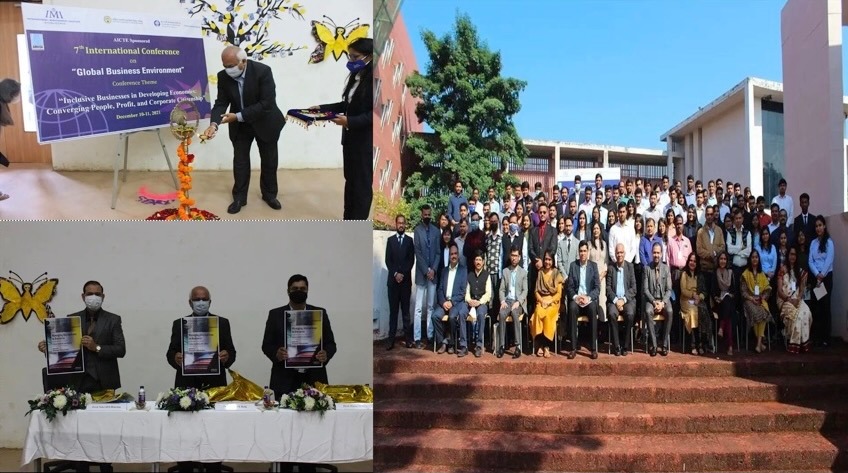 Inclusive business In Developing Economies: Converging People, Profit, And Corporate Citizenship.


In cooperation with EGADE Business School in Mexico, the International Management Institute (IMI) Bhubaneswar hosted the 7th International Conference on "Global Business Environment" on December 10-12-2021.
The theme for the 7th edition of the International Conference was "Inclusive Business in Developing Economies: Converging People, Profit, and Corporate Citizenship." Prof. Ramesh Behl , Director-IMI Bhubaneswar welcomed all the delegates and shared that the conference had received a tremendous amount of response from India and around the globe. Prof. Rajagopal, of the EGADE business school in Mexico, focused on "The Business Cube: Managing Inclusive Business" and "Improving Skills on Writing and Publishing Research Works."
Faculty, research scholars, and students enthusiastically participated in the event from various premiere institutes and universities including EGADE Business School in Mexico; IIT Kharagpur; FORE School of Management; IIM Kozhikode; Universidad Panamericana ; Sri Sri University, Odisha; Birla Global University, Bhubaneswar and NMIMS to name a few.
Over the course of two days, eight technical sessions on various topics were held.