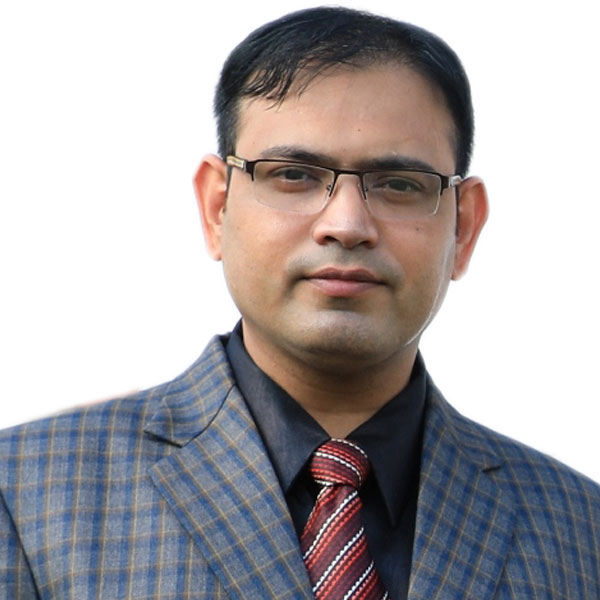 ARE B SCHOOLS DOING ENOUGH TO DEVELOP A CURRICULUM COMPATIBLE WITH THE NEW-NORMAL WORLD!

Sourabh Sharma
A recent article in India Today put forth ways in which B Schools can make their contribution in the post-Covid world. It asserted that the rapid growth of digitalization and demands of the industry after the pandemic's aftermath has made it absolutely essential for management institutes in the country to up their game. As organizations compete in a global economy, they need talent that goes beyond traditional boundaries of functions, domains and geography. And it is B Schools' responsibility to hone these talents for the future.
In the past year, management institutes around the world went through dynamic transformations as they had to adapt to the changes brought on by the pandemic. They have evolved with online and hybrid learning forms that are here to stay. But to consistently produce managers who are sought after in the industry, they will need to make intrinsic changes to their curriculum and adapt it to the new-normal world.

Innovative thinking and future-ready professionals
Different courses and workshops on emerging technologies like AI and Machine Learning, IoT, Data Science will keep students a step ahead of the learning curve. Students also hone design thinking skills to come up with creative and innovative solutions for business problems of the future.

Managers with cross-functional abilities
Undoubtedly, expertise in a business domain remains a crucial skill for future managers. However, they will also need to build insights into diverse functions to rise to new business challenges. With an emphasis on multifunctional learning and lateral thinking, B Schools shape professionals of tomorrow.

Inclusivity and diversity in focus
"We are all in it together," was an oft-repeated line last year. But what does it really mean, and do today's managers truly have an understanding of diverse cultures, backgrounds? There is a growing need for business leaders who will take up global positions, and all B Schools need to function on tenets of inclusivity and diversity.

Managers will have strong soft skills
The pandemic and rapid digitalization have led to uncertainties amongst the workforce. Future business leaders have a role to play in helping them navigate through the uncertainties while assuring company loyalty. It is vital that they imbibe Emotional Intelligence and team-building skills to transform into thoughtful managers.

Emphasis on Research
The pandemic made businesses face unprecedented challenges and were often caught off guard. It has made them realize the importance of knowledge creation through research as a resource for future challenges. Today, B Schools are fostering an environment that encourages and supports students' research pursuits.
The new-normal world has necessitated new-age strategies from B Schools, and they are being reflected in their fast-evolving curriculums today.