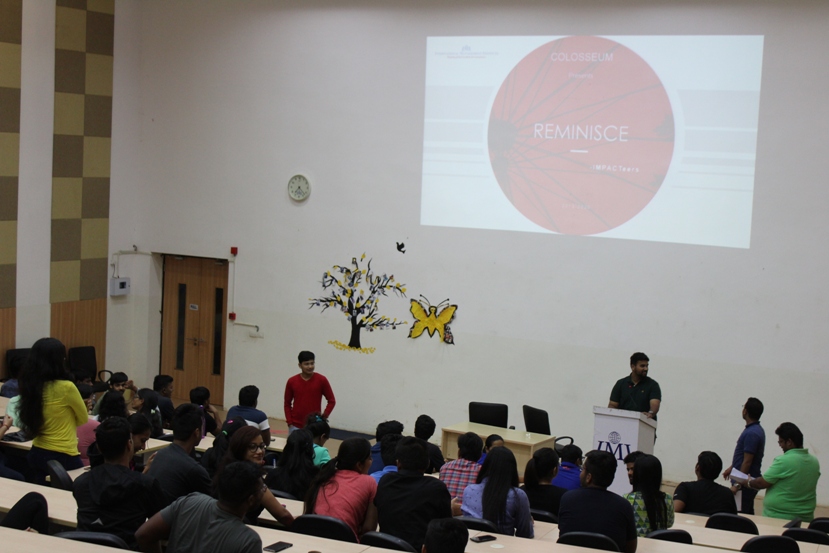 The various clubs of IMI Bhubaneswar are student driven under the guidance of the faculty. These clubs organize different activities regularly so as that the students can showcase their talents and innovative ideas.


Colosseum, marketing club of IMI, organized an event named "Reminisce" on 15th November,2018. The students were divided into team of 5-8 member and various activities like Guess the logo, identify the advertisement and develop a marketing strategy of product, were conducted by the members of the club. The club mainly focuses on bringing out the marketer that is inside the students and provide them some general knowledge about the market with the help of activities.


"Literature is a microscope; it shows us the unseen". Following this, the students of Literary Club of IMI conducted an Open Mic Event on 20th November, 2018 wherein students showcased various talents like standup comedy, poetry and proses that were written by them.