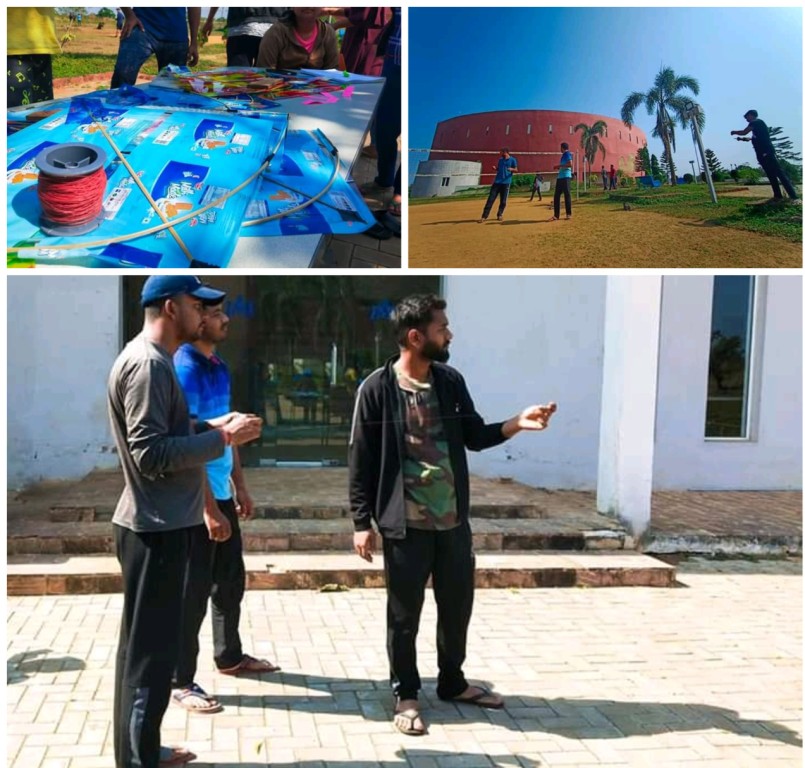 "Touch the sky of your ambitions"
The festival of kites, 'Makar Sankranti', organised by Prayas club, was celebrated by students of IMI Bhubaneswar on 19th January. The festival signifies growth in form of kites. We all start gradually and rise to achieve the success, our hearts desire, in this journey. We all face strong gusts of wind and sometimes there is an absence of it, but we keep trying and with constant efforts and determination we soar high like the kite. This festival contains not only a life's lesson but also a source of motivation which allows us to leave all failures behind and keep moving forward with the same burning passion always.
The students participated whole-heartedly in this kite flying event. They were enthusiastic as they relived their childhood through this event. The funds raised by Prayas club through the event will be used for the underprivileged.