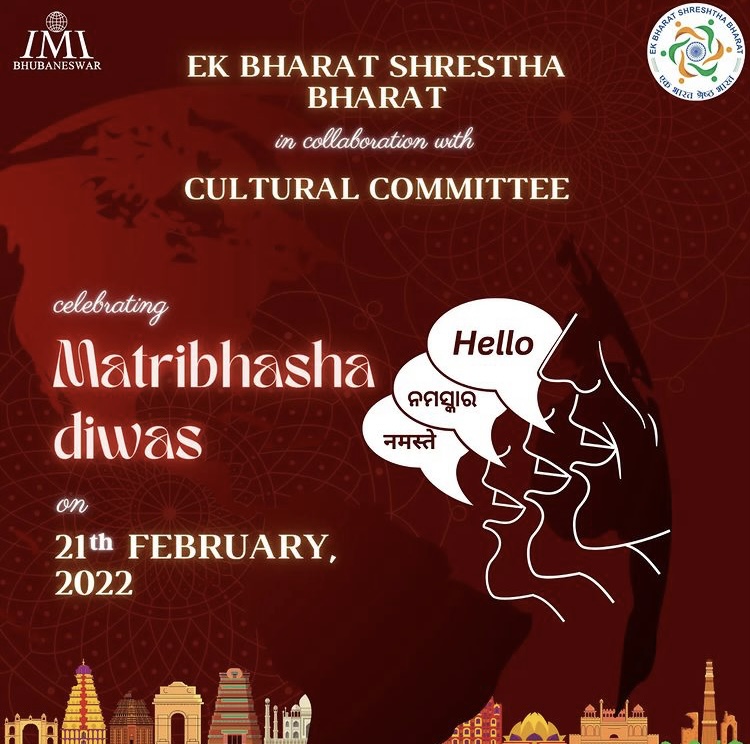 "KNOWLEDGE OF LANGUAGE IS THE DOORWAY TO WISDOM" – ROGER BACON
This day emphasizes the value of cultural and linguistic variety in the development of sustainable societies. With this in mind, IMI Bhubaneswar hosted a student-driven event called "Matribhasha Divas" on February 21st. Members of the EBSB club and the cultural committee collaborated to put up this event.


The show featured energetic dance, singing, and poetry performances that reflected our country's unique culture. The students were overjoyed with the performances. Everyone appreciated the event, which was held with all hearts and zeal.
The event would not have been possible without the efforts of the students, members of the EBSB club, and the Cultural committee of IMI Bhubaneswar. The students are planning to conduct similar events in near future.