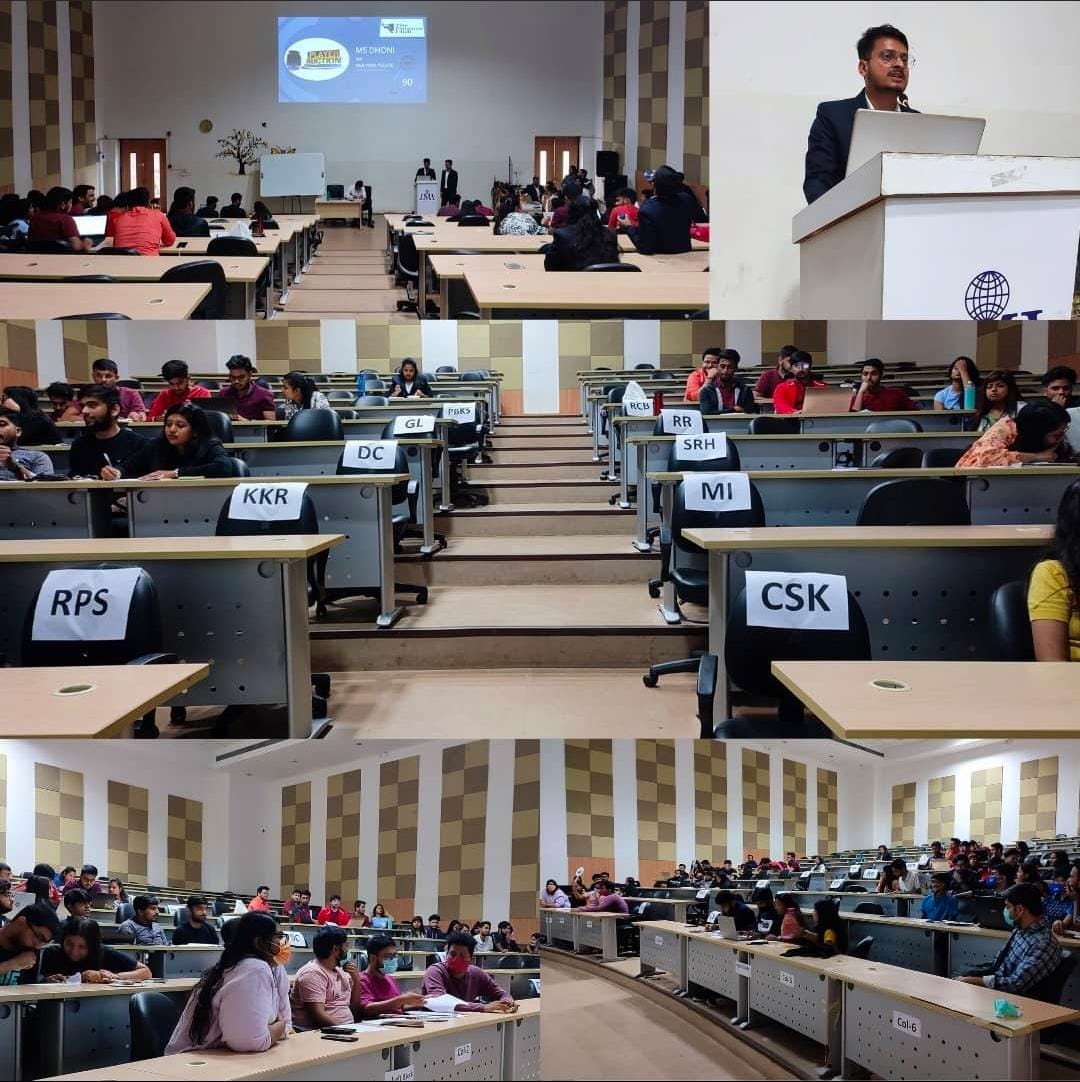 "Money isn't about buying bigger and better, it's about how you plan for your next investment"
Auctions Are Fun, Get Ready, Set, Run. So, on 12th December 2021, the Fintellects (Finance) Club of IMI Bhubaneswar had organized a Mock IPL auction. This type of an event was organised for the first time in the history of IMI Bhubaneswar, and it was unquestionably a huge success.
The auction featured a total of ten teams, each with five members, bidding for more than 250 players underneath the hammer. All the players who were up for sale were categorized into several categories and sets, based on their overall performance. Each side was given an equal amount of money to spend in order to complete their roster of 15 players.
All of these actions were exerted in order to choose the winner. The winner was decided based on the Player Rating as well as the funds remaining at the conclusion. The team with the most points at the end was declared as the winner.
The judging parameter ensured its motive to acquaint students of IMI Bhubaneswar with the necessity of investing the funds prudently and with adequate knowledge and information to ensure success in their investment decision.
All these events could not have been possible without the efforts laid down by the Fintellects (Finance) Club of IMI Bhubaneswar. The Member Secretary, Joint Member Secretary, and the Junior Club members performed very hard to make this unique kind of event possible and had surely raised the bars for their future events.