Faculty Details
Prof. Kapil Pandla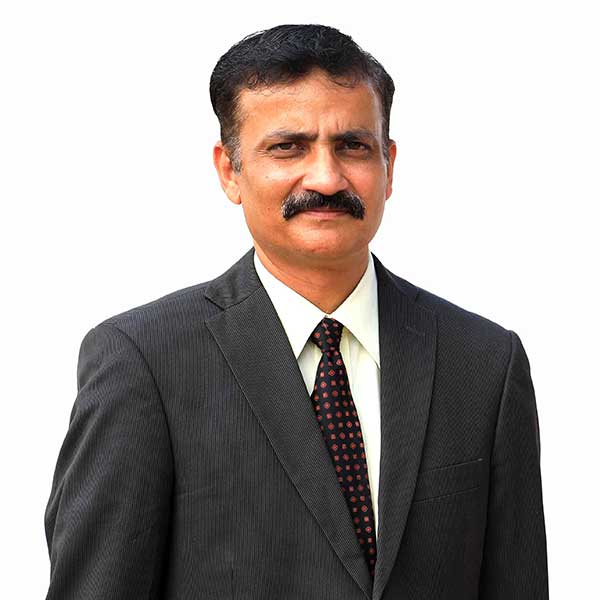 Specialization : Organization Behaviour and Human Resources
Designation : Associate Professor
Email : kapilpandla@imibh.edu.in
Date of Joining : 03-10-2017
Nature of Association : Regular
Ph. D. (Organisational Behaviour), MBA, BA
High Performing Organisation, Counterproductive workplace behaviour, perceived organisation support, Stress management
Date of Joining: 03-10-2017

Association with IMI-B: Regular

Profile:

Dr. Kapil Pandla is an Associate Professor in HR/OB Area at IMI, Bhubaneswar. Prior to joining IMI, Bhubaneswar, he served at NIIT University, as Associate Professor and Area Director, Management. He is Ph. D. in Organisational Behaviour and MBA in HR has got experience of more than 19 years. He had also worked with IFIM Business School, Bangalore, Gautam Buddha University, Greater Noida, Jaipuria Institute of Management, Noida, Aravali Institute of Management, Jodhpur. He has published research papers and case studies in Journals of International and National Repute. He has also conducted Management and Officers Development Programmes for Various Public and Private Sector Organisations. He is on the Board of Advisors for Confederation of Education Excellence.
Research and Publication
Research Paper titled "Drivers and Characteristics of High Performing Organisations", International Journal of Business and Administrative Studies, Malaysia, 2016, 2(3), 78-82, ISSN: 2415-0541
Case Study titled "Apollo Tyres Ltd.: Recognition of Trade Union", SAMVAD: SIBM Pune Research Journal, Vol XI, 13-16, June 2016, ISSN:22491880
Case study titled "Recruitment Fiasco @CITPR available on ET Cases. Write-up published in Economic Times. http://epaperbeta.timesofindia.com//index.aspx?eid=31815&dt=20150630&Ar=1
Case Study titled" Suzlon: Swaying High with Wind", Samvad, SIBM, Pune Volume VI,
No. 2, ISSN:2249-1880
Research paper titled "Relationship between Perceived Organisational Support and Counterproductive Workplace Behaviour: Moderating role of Corporate Social Performance", International Journal of Professional Management, UK, Vol 6 Issue 1,
ISSN: 20422341
Research paper titled "Education- Does it leads to a Successful Entrepreneur, Globalizing Management Education", Allied Publishers Pvt. Ltd. ISBN 978-81-8424-659- 9
A research paper titled "A study on work stress amongst Employees of various Public and Private Sector Organisations India", Drishtikon, A Management Journal, SCMHRD,
Vol1 Number 2, March-Sept, 2010, ISSN: 0975-7422
Case titled "Honda Crisis: Lessons to be learnt, PCTE Journal of Business Management,
Vol. 6 Issue No.1, Jan- June 2009, ISSN 0973-4066
Case titled "Built from the Scratch Pantaloon Retail India", Developing Analytical skills: Case Studies in Management, Shroff Publishers, First Ed., May 2008
Case titled "Jet Airways-Air Sahara merger "Lite" at the end of the tunnel", Need The Dough? IIPM Publication, July-October 2007, Volume 2 Issue II
Published in Conference Proceedings
Research Paper titled "Drivers and Characteristics of High Performing Organisations", Dubai 9th International Conference on "Business, Economics, Social Science & Humanities- BESSH-2016" 1-2 April, 2016 Dubai, UAE
Co-authored case study titled "Delhivery: An Entrepreneurial E-Commerce Enabler", National Case Study Conference, Shri Mata Vaishno Devi University, Katra, J&K
Co-authored paper titled "The role of Employees "Engagement in the adoption of Green
Supply Chain practices as moderated by Environment Attitude: An Empirical study of the
Indian Automobile Industry", Seventh ISDSI, IMI, New Delhi, 2013
Article titled "Drivers of High Performing Institutes", National Seminar on Educational
Reforms on Sustainable Development, ORSI- Ajmer Chapter, 2013
Research Paper titled "Leveraging Radio in School Management" at National Seminar on Radio for Equitable Education to All" (Organised by DEP-SSA sponsored by MHRD) 2012
Research Paper titled "Mentoring at elementary education and creating leaders for tomorrow" at International Conference on Educational Leadership, IIM Bangalore (2009)
Case Study titled "Six Sigma at Wipro Technologies: Thrust on Quality" at SMF, IIT,
Kanpur (2008)
Research Paper titled "Stress Management Techniques used by working people" in
International Conference at Indian Business Academy, Greater Noida, 2008
Workshop, Seminars and Conferences
• Dubai 9th International Conference on "Business, Economics, Social Science & Humanities- BESSH-2016" 1-2 April, 2016 Dubai, UAE
• 10th National Research Conference on "Integrating Technology in Management Education, AIMA, 28th-29th March, 2016, New Delhi
• Session Chair, Ninth International Conference on Healthcare Systems and Global Business Issues, Jaipur National University, Jaipur, 2nd – 4th January 2016
• National Seminar on Educational Reforms on Sustainable Development, ORSI-Ajmer Chapter, 2013
• National Seminar "Radio for Equitable Education for All", IGNOU, New Delhi 2012
• International Conference on Educational Leadership, IIM Bangalore, 2009
• Strategic Management Forum, IIT Kanpur, 2008
• International Conference on "Expanding Horizons of Indian Business & Indian Management" at Indian Business Academy, Greater Noida 2008
• 6th National HRM Summit-AIMA on the topic "How HR can ignite "Hot Spots"
• Five days Workshop on "Case Teaching and Case Writing", IIM, Ahmedabad, 2006
• National Conference on Mining Gold at the Bottom of the Pyramid, JIM, Noida
• National Conference on Emerging Economies, JIM, Noida
• National Conference on Green Business, JIM Noida
• 'A winter school on challenges in Marketing', M.D.S. University, Ajmer
Management Development Programme

Conducted several MDPs for managers and staff in various organizations including private and public sector on areas like Team Work, Stress Management, Time Management, Self-Management, Performance Appraisal, Conflict Management, Communication etc.

Faculty Development Programme

Co-ordinator and Resource Person for four days Workshop on "Effective Teaching Methods" in which faculty members from various Institutes Pan India participated at Aravali Institute of Management, Jodhpur

Addressed Professors and Lecturers on "Stress Management" in UGC sponsored conference at MDS University, Ajmer





Life Member, Indian Society for Technical Education (ISTE), New Delhi