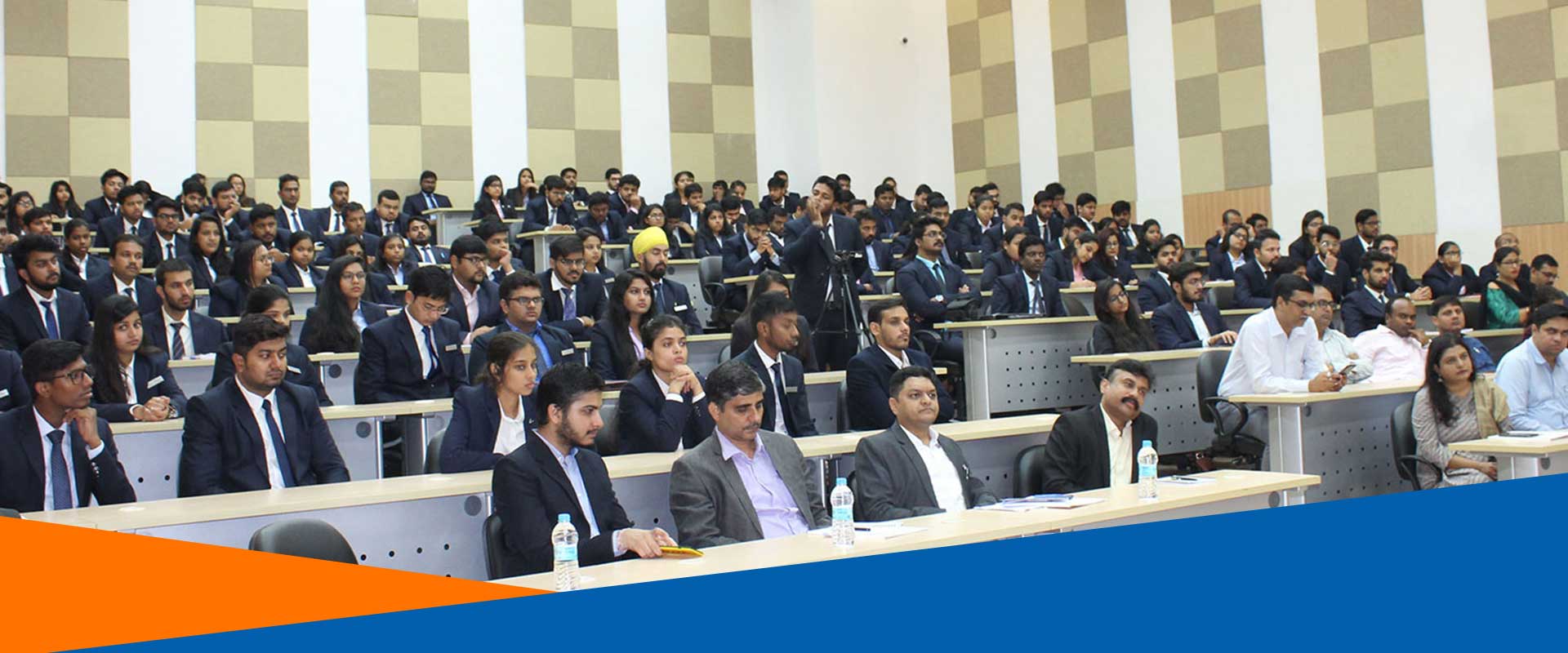 Third Annual Convocation
16 Oct, 2015
The Third Annual Convocation of the International Management Institute (IMI) Bhubaneswar was held today in its campus in which Post Graduate Diplomas were conferred to the successful students of the 2013-15 batch. IMI Bhubaneswar draws sustenance through creation; dissemination and application of knowledge which integrate seamlessly with each other to translate into research, teaching and training for their stakeholders. His Excellency Dr. S.C. Jamir, Hon'ble Governor of Odisha graced the event as Chief Guest.
The Hon'ble Governor of Odisha delivered the convocation address and presented the Gold Medal to Mr K. V. Saroj Reddy and Silver Medal to Ms. Punyatoya Panigrahi for their outstanding performance in the PGDM batch 2013-15. Mr. K. V. Saroj Reddy also received the Director's medal for overall contribution to the institute.
Addressing the audience, the Chief Guest His Excellency Dr. S.C. Jamir, Hon'ble Governor of Odisha congratulated the passed out PGDM 2013-15 batch of IMI, Bhubaneswar. He stated that the beginning of new journey has lots many challenges because of the global competitive economy, health and environmental issues. He also added that there is a need to do an extensive work in the area of manufacturing and service sector to gain competitiveness. The managers of the new age should have the ability to identify the failures and make it successful by applying the new innovative methods to get the competitive advantage.
At the outset Prof. Ramesh Behl, Director IMI, Bhubaneswar delivered his welcome address and presented the annual academic report of the institute. He highlighted the in-house, as well as customized Management Development Programmes (MDPs) organized for various PSUs & private sector organizations. Last year the institute conducted over 22 MDPs and trained over 600 participants. He appreciated the efforts of faculty in research publications. This year IMI Bhubaneswar faculty have 19 research papers published into different journal (International and National) of repute with 16 working research papers. He also congratulated the students in achieving 100% placements with an average CTC 6.9 lakh p.a., which is 20% more as compared to last year.
PadmaShri Dr. Bakul Dholakia, the Director General of IMI addressed the august audience and conferred the Diplomas to the graduating batch. His Excellency Dr. S.C. Jamir, Hon'ble Governor of Odisha awarded "Dr. Rama Prasad Goenka best student medal" to Ms. Punyatoya Panigrahi.
Over 400 dignitaries from academia, senior government officials, leaders from the corporate sectors along with the members of Board of Governors of IMI, Bhubaneswar as well as the parents of the graduating students attended the event.
For Media Coverage:
click here


For photos:
click here