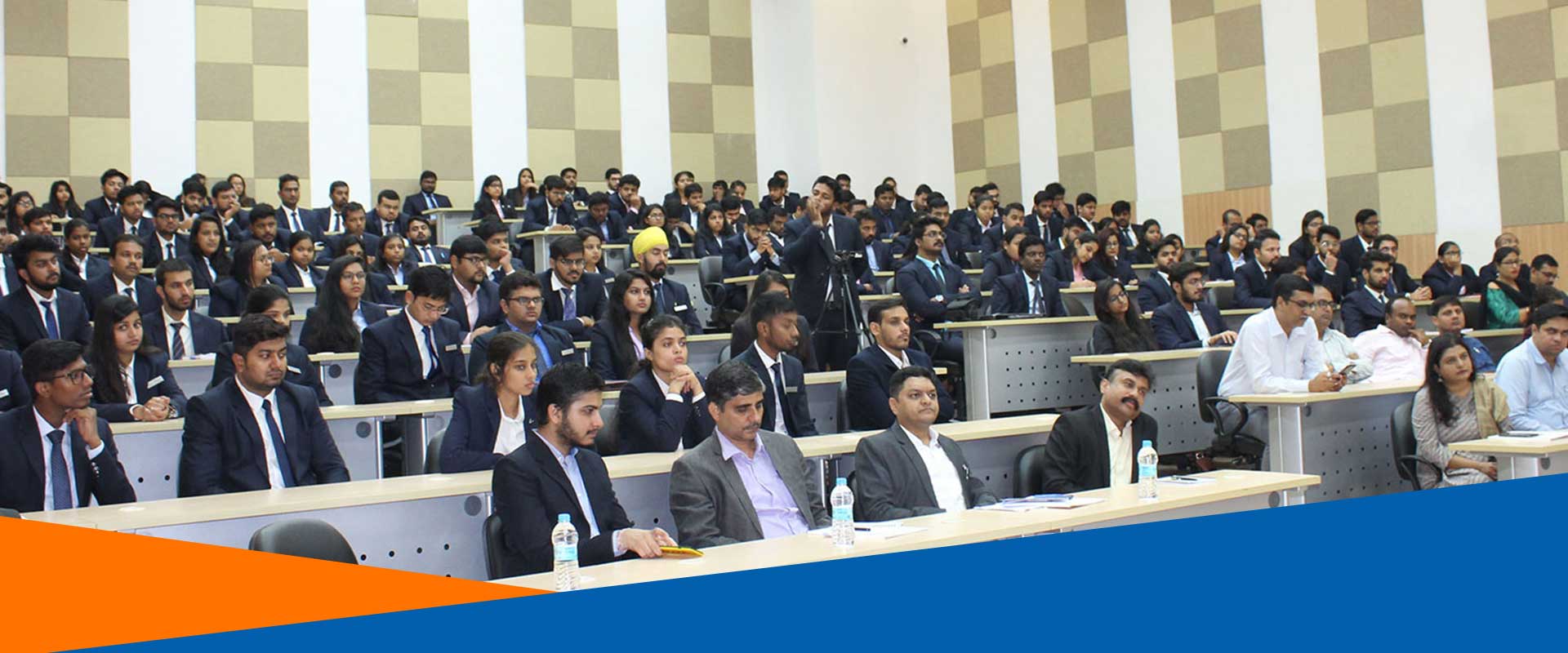 International Conference on:Innovation, Market Competition and Economic Development
26 Oct, 2016
IMI in collaboration with EGADE Business School, Mexico organized an International Conference
International Management Institute (IMI) Bhubaneswar organized a 2-day International Conference on 'Innovation, Market Competition and Economic Development' in collaboration with EGADE Business School, Mexico on December 09-10, 2016. During the inaugural session, Prof. Ramesh Behl, Director - IMI, Bhubaneswar, welcomed all the participants and revealed that the conference has received an overwhelming response in the form of 105 research papers from India and across the globe. Prof. Behl also mentioned that the conference is organized in line with the Govt. mission to promote Innovation and Make in India Campaign. Prof. Rajagopal, Professor and National Researcher, EGADE Business School, Mexico set the tone of the conference by emphasizing the role of innovation for economic development in today's competitive market.
The event witnessed enthusiastic participation from faculty, research scholars and students from various well-known institutes and universities like University of Guadalajara, Mexico, EGADE Business School, Mexico, School of Economics and Business, Universidad Panamericana, Mexico, UNED, (Spanish National Distance University), Spain, IIM Calcutta, IIM Kozhikode, IIM Udaipur, IIT Delhi, IIT Kharagpur, IMI, New Delhi, Punjabi University, Patiala, BIMTECH, Greater NOIDA, Utkal University, Bhubaneswar, Ravenshaw University, Cuttack, XISS, Ranchi, Jamia Millia Islamia, New Delhi, SCMHRD, Pune, Nirma University, Ahmedabad, Sri Sri University etc. to name a few.
The Conference Anthology entitled "Business Analytics and Cyber Security Management in Organizations" for the international conference on "Global Business Environment" organized by IMI Bhubaneswar and EGADE Business School, Mexico on 11-12 December 2015 was also released by the dignitaries. The anthology is published by IGI Global, Hershey, Pennsylvania, USA.
Ten Technical sessions on various themes like Innovation, Make in India, Smart City, Globalization and Business Growth, Economics of Innovations etc. were scheduled over these 2 days. Two workshops on "Developing Skills on Writing Case Studies" and "Architecting Enterprise: Managing Innovation, Technology and Market Competitiveness" were also conducted by the international faculty.
The conference is being convened by Prof. Manit Mishra and Prof. Sourabh Sharma of IMI-Bhubaneswar.