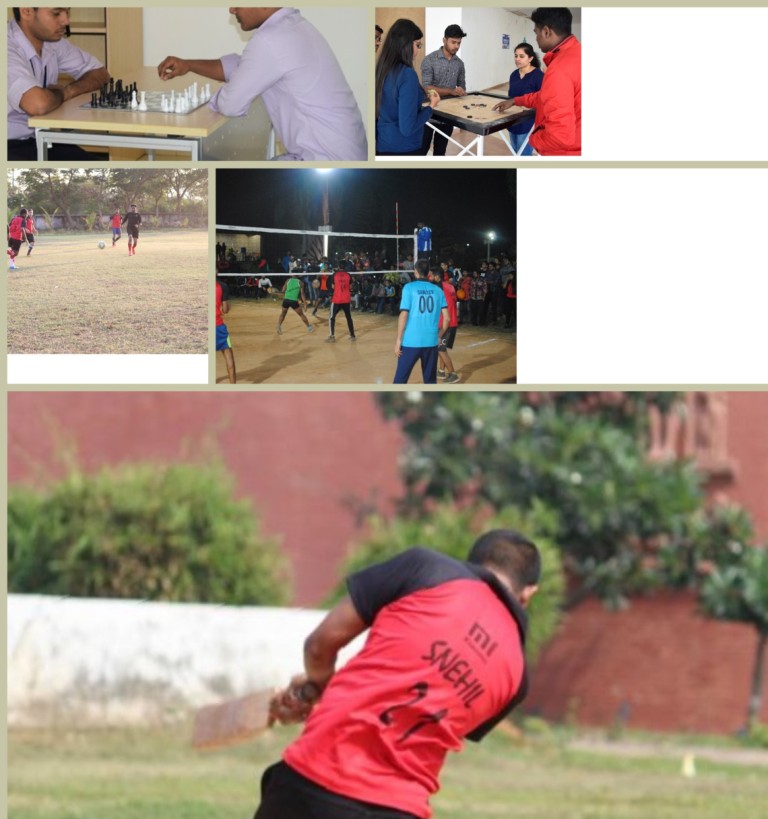 'Life is full of opportunities; all you need is Jazbaa.'
Jazbaa, the amalgamation of perseverance and tenacity, is often the foundation traits of success. When it's combined with dedication and teamwork, the result is outstanding.
Sports committee of IMI-B came up with the fourth edition of its flagship sports event Jazbaa 4.0 - 'The passion for sports, experience it, Win it!' The annual sports fest was held on 27th and 28th Jan 2020. Several indoor and outdoor sports events were organized with student participants from 30 to 35 undergraduate and post graduate colleges taking part to showcase their love towards sports. The event had both indoor and outdoor sports such as Football (Goalie), Volleyball (Death Volley), Cricket (Howzatt), Chess (The Black & White Clash), Carrom (Strike To Win) and Table Tennis (Smash It On). The total footfall of students from different institutions were more than 700.
The event started with the inauguration ceremony by respected Director, Prof. Ramesh Behl along with Prime Sponsors of the event Amri Hospital, MI, Red Bull and Appin followed by Cricket and other sports events. The semi-finals and finals were held on 28th Jan. In Cricket, the winners and runners up were teams from CET and NMIET. In Football the winners and runners up were UTKAL University and SIET while in Volleyball, the winners and runners up were IMFA and IIT Bhubaneswar. In Table Tennis, the firs winners were from CET and the runners up were from Govt. College of Engineering (Kalahandi). In Carrom, the winner was GIFT and the runner up was CIPET while in Chess the winner was CET and the runner up were IIT BBSR.
The entire 2-Day event was a big success. All the participants, spectators and our sponsors praised the organizing team and lastly the event concluded with the prize distribution by Prof. Behl, Director IMI Bhubaneswar, to winners and runners up on 29th Jan 2020.