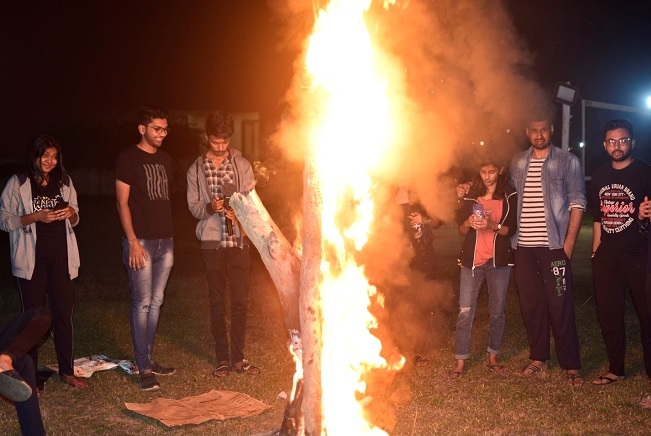 On 23rd, December the cultural committee of IMI, Bhubaneswar organized a bonfire night for all the students of the college. The bonfire night was organised so the students can relax for a while as well as to do away with the tension of their daily lives and chores.
Having a bonfire during chilly winter day is amazing isn't it?


The students actively participated in that as well. We had Antakshari and guitar jamming as well. We had also arranged for the food items and beverages. All the students were busy taking pictures and making videos and enjoyed a lot.