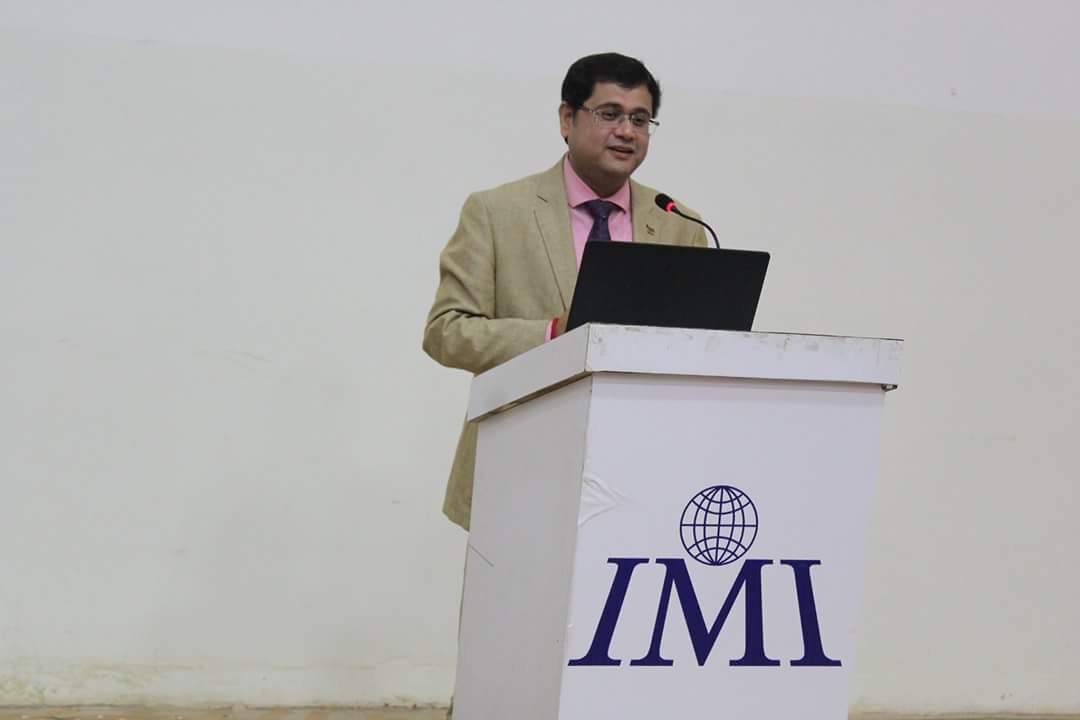 In the series of Business Thought Leadership, IMI Bhubaneswar was pleased to have Mr. Ayushman Bhattacharyya, Associate Director of Diabetes & Metalife Healthcare, Abbott India Limited.


Headquartered in Mumbai, Abbott India Limited, a publicly listed company and a subsidiary of Abbott laboratories. It offers high-quality trusted medicines in multiple therapeutic categories such as women's health, gastroenterology, cardiology, metabolic disorders and primary care.
The lecture begun with the welcome of Mr. Ayushman Bhattacharyya by offering of a bouquet by one of the students of IMI – Priyanka Lahoti. Then Mr. Bhattacharyya started addressing the students of IMI. He gave us deep insights about Abbott and its divisions, its newly launched products and Abbott's efficiency and expertise in the Pharmaceutical Industry. He also focused on the leadership qualities necessary for a professional to sustain in the competitive world and emphasized the importance of taking calculated risk and taking stand for a leader. He tried his best to clear all the doubts and questions asked by the students. His pleasing personality made the interaction very valuable & informative for everyone. It was a very interactive session with high participation from the students.