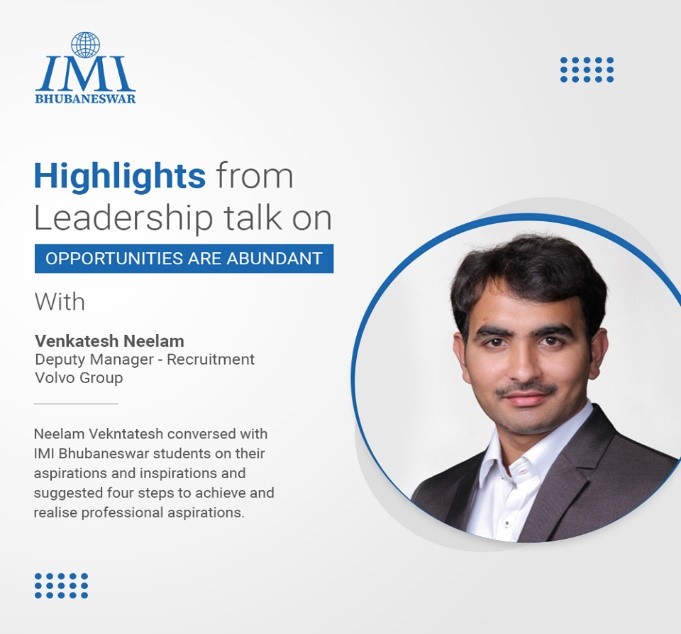 "Opportunities are Abundant" -
with this theme, IMI Bhubaneswar has presented a Leadership Talk by
Mr. VenkateshNeelam,
currently working as the
Deputy Manager - RecruitmentinVolvo Group.


With over a decade's experience in the industry, Neelam Venkateshis a Creative Talent Acquisition professional who has worked in the domain of Human Resource for organizations like Morpheus Human Consulting, Randstad India, Synechron, Epsilon India, and currently in Volvo Group, managing the full spectrum of Talent Acquisition, Talent Branding, and Talent programs. He suggested four steps to achieve and realize professional aspirations. The first one is, understanding opportunities meaning to learn whatever career options and opportunities are available in the market as per the demand of different sectors and job roles. Then comes the, choosing of the right opportunities where it is important to pick a role that suits most to the aspirant's skills and credibility in life. Then, using social media as a tool is important as it can help the aspirants to build on their credibility and professional perception. It is also very important to use social media appropriately and efficiently in our professional life. And the last is, honing skills such as technical and professional skills to stay relevant and efficient in the profession.