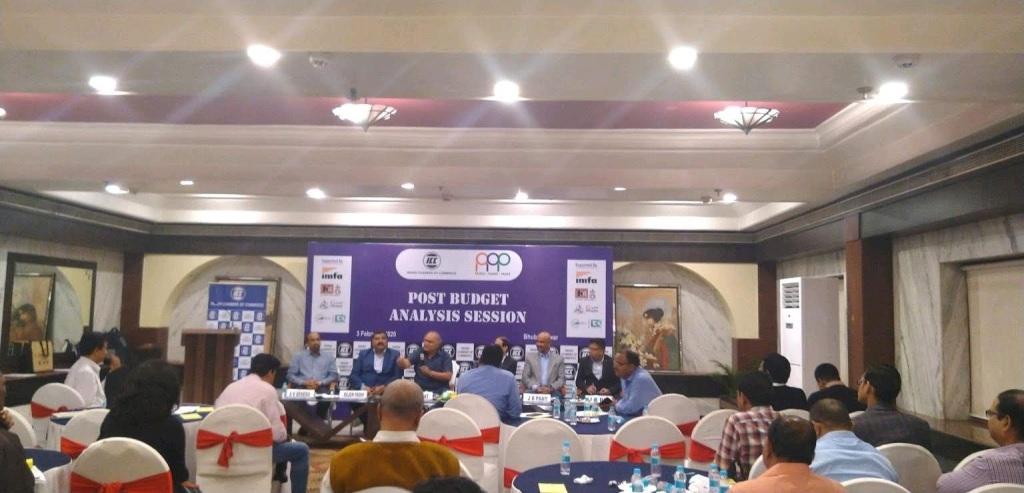 On February 3rd, students of IMI Bhubaneswar attended Post Budget Analysis session by IINDIAN CHAMBER of COMMERCE (ICC) at Hotel New Marion, Bhubaneswar. The Chief Guest of the session was Mr. Bijoy Kumar Kar, IRS Principal Commissioner, GST, Central Excise & Customs, Bhubaneswar. The other dignitaries were Mr. J.B. Pany, Co-Chairman, ICC Odisha State Council, Mr. Rajen Padhi, Core Advisory Member, ICC Odisha State Council and Mr. A.K. Sabat, (Chartered Accountant), Convener, Finance & Taxation Committee, ICC Odisha State Council & Partner, M/s. A K Sabat & Co. Following topic was deliberated by the speakers:
Key Highlights of Union Budget, 2020
Direct and Indirect Taxation and its implications on Industry and other sectors.
The new Income tax slabs and its impact on the people.
The Ayushman Bharat Yojana.