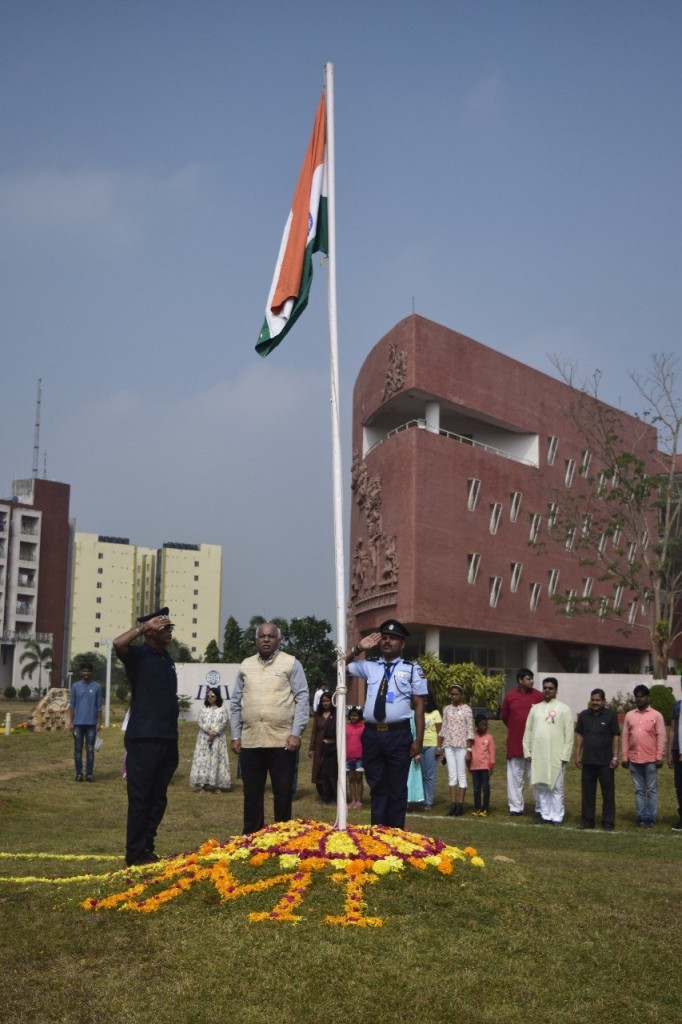 "Ask not what your country can do for you, ask what you can do for your country"
With these lines in mind IMI Bhubaneswar celebrated the 71st Republic Day. The flag was hoisted by the Director, Prof. Ramesh Behl. As the national Anthem was played, patriotism filled the air and students raised their heads in pride to admire the tricoloured flag dancing in the wind. Certificates were handed out to students of PGDM 2018-20 batch who worked with full dedication in their respective clubs and committees.
Prayas Club, the CSR club of IMI, organised a movie session for all the housekeeping and security staff that are responsible for cleaning, guarding, etc. These students relieved the security from their duty by performing their jobs while the staff enjoyed the movie. This novel way of celebrating Republic Day was appreciated not only by the staff but also by other students.