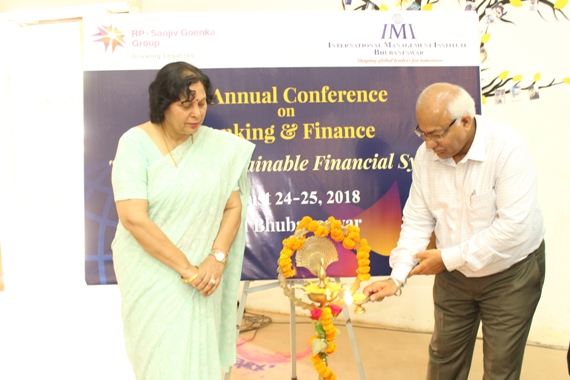 Second Edition of Annual Conference on Banking & Finance
IMI Bhubaneswar organized Second edition of "Annual Conference on Banking & Finance" in its campus on August 24-25, 2018. The Conference was inaugurated by Mrs. Praveena Kala, CGM, LHO, State Bank of India and Prof Ramesh Behl, Director of IMI Bhubaneswar. While addressing the audience Mrs. Praveena highlighted how the risk and time related to banks are changing as a response to the rapid and pervasive digital disruptions. She appealed the conference participants to think and come up ways to deal with these new set of challenges.


The conference witnessed an overwhelming participation of over 100 delegates from across India and abroad. Researchers from reputed institutes including the likes of the IITs and IIMs and many more presented their research findings. As many as 74 selected research papers on various topic were presented during the technical sessions. The conference focused on the contemporary issues of banking sector and various issues related to finance.