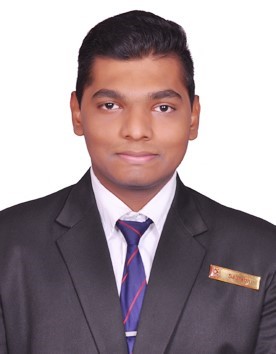 -Saurabh Nair
PGDM 2019-2021


The saying "to be the best you should have the best" perfectly sums up my summer internship in one of the best BFSI companies in India, Kotak Mahindra Capital Company limited.


To start with my experience the beginning was a little sour as due to the pandemic things didn't went as planned and there was a delay in the joining. But we can always look for the blessing in disguise in such things. As big companies like Kotak never leave their interns hanging in the middle, my work ensued even during this COVID-19 pandemic. My first interaction was held virtually with Mr Gautam Pathak (HRBP at Kotak Investment Banking) . He was very friendly and he welcomed me warmly to the organisation. He explained his expectations from me and told me that I will be contacted by my corporate mentor who will assig me work.I was assigned to my corporate mentor Mr. Soumitra Acharya(Associate Vice President, HR) who is a highly experienced person. I found myself very lucky to work under such a highly acclaimedexecutive of the company.
My internship started in the HR domain and it was conducted via virtual mode and the task which was assigned to me was a research work where I was asked to find out the trends/best practices in the remote working practices in the BFSI and IT/ITES industry and compare them with that of Kotak groups' remote working practices and come up with recommendations for the Kotak group.During my internship I got constant guidance and support from my mentor as he was constantly guiding me throughout my research work and also solving all my queries which definitely made it easier for me to conduct the research. As a result of all that a productive and effective research work was conducted by me which definitely got recognized and appreciated.
Finally I would like to say working with Kotak was a wonderful experience where I learned a lot. I would also like to appreciate the company as during this difficult times Kotak supported methroughout my summer internship and they tried to do whatever they can to maximize my learnings during the internship. To conclude, it was a world class learning from a world class company.