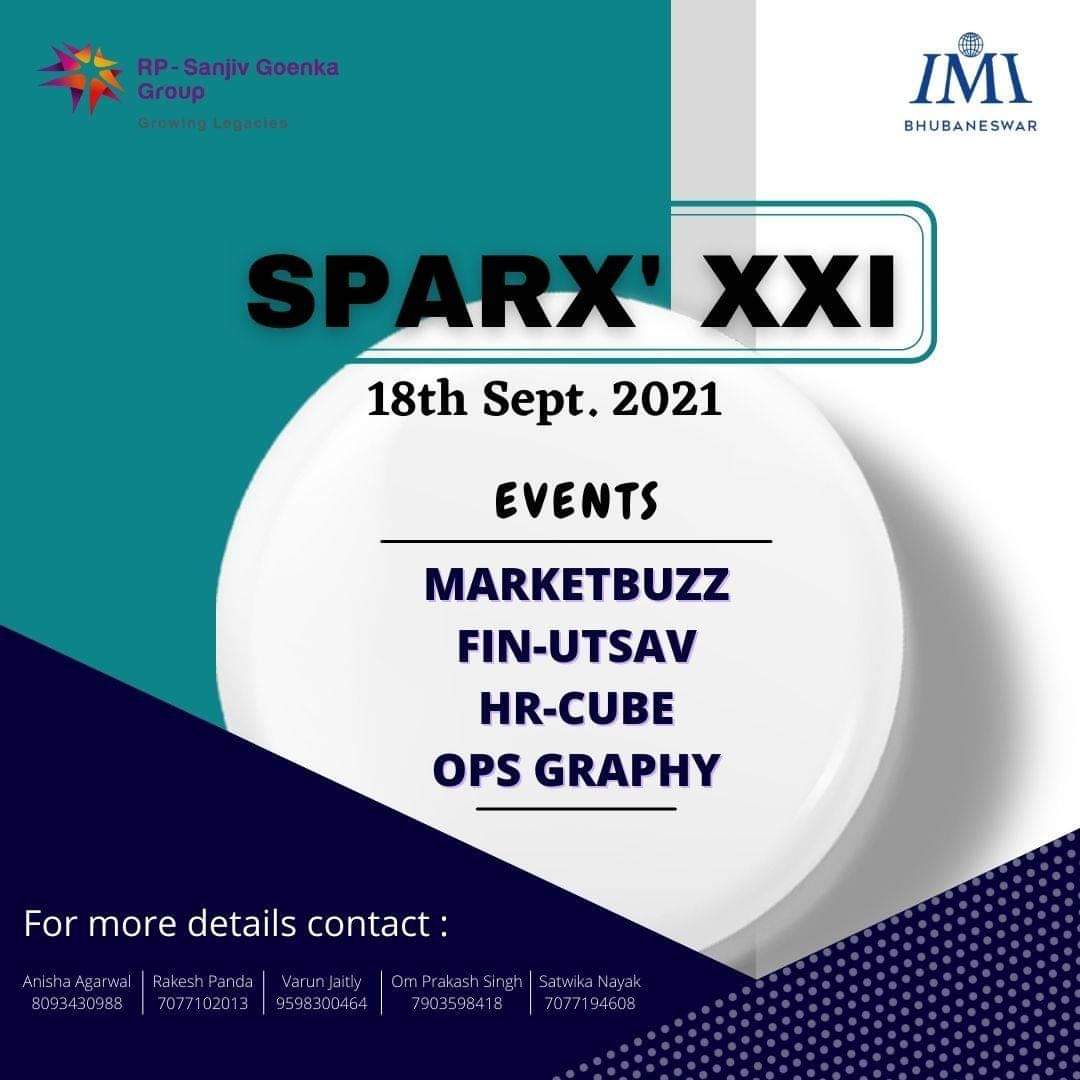 SPARX is IMI Bhubaneswar's endeavour to foster the finest brains of India in its flagship management fest. SPARX empowers the students with understanding of contemporary business world and the way it is going to unveil itself in days to come. It is a single-day management-event that was conducted online keeping in mind the ongoing pandemic situation on 18th September 2021.It provided a great platform for the participants to showcase their management skills through 4 mega events. It encouraged the students to think beyond the regular course curriculum and come out with a blend of unique solutions which would not only help the corporate world but also the society.


The four events that took place were HR-Cube, Fin-Utsav, Marketbuzz and Ops Graphy. Colleges like XLRI, IBS, IFMR and many more such colleges from all over the country participated in the event. Different events had different rounds which were conducted in the online mode. The rounds consisted of quizzes, video making, case analysis and many more. Students participated either individually or in teams. The rounds were conducted seamlessly which portrayed the managerial skills of the students. The event was inaugurated by our respected Director Sir, Prof. Behl around 9:30 AM. All the rounds were judged by the professors. At the end winners were declared and prize money up to INR 25000 were distributed to the winners.


Being a student driven campus, the end-to-end details of the event was coordinated and organized by the students under the guidance of our director and faculty members.