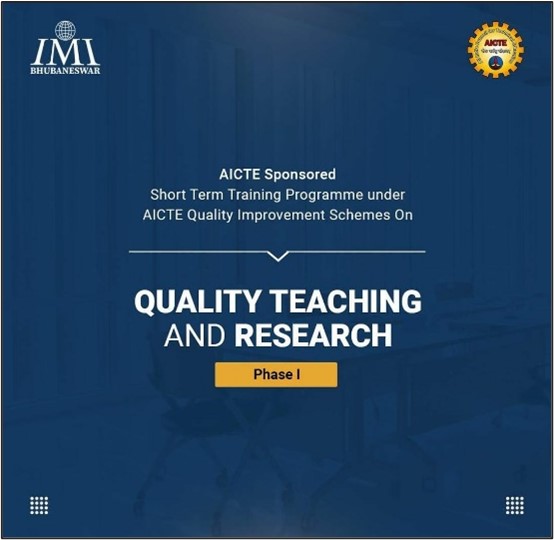 IMI Bhubaneswar and AICTE jointly organized the Short Term Training Programme (STTP) on quality teaching and research. On Day 1, Prof. Manit Mishra, the programme coordinator under the guidance of Prof. Ramesh Behl, Director, IMI-B, kick started the 2nd phase of STTP. The inaugural session was followed by the sessions of Prof. Ramakrushna Panigrahi and Prof. Kapil Pandla who deliberated upon 'Case method of teaching' and 'Teaching pedagogy & best teaching practices' focusing on effective teaching practices, the significance of analytic and holistic rubrics, learning challenges for professors and planning for the class and class design.


The 2nd day of STTP was led by Prof. Rahul Gupta Choudhury who talked about the rising need for teaching using simulations and also described about the simulations that he uses in the class. The session was followed by Prof. Bindu Chhabra who spoke on classroom management and students' engagement, i.e, creating a positive atmosphere, finding effective management strategies for teachers, exploring innovative ways of teaching and other similar subjects.
The last day of AICTE sponsored STTP concluded with sessions of Prof. Supriti Mishra, Prof. Manit Mishra and Prof. Rohit Vishal Kumar on the topics of creation and publication of quality research papers. The session included an introduction to citation and plagiarism, the importance of citation, suggestions to improve the online visibility of one's journal, various performance and review parameters and the like.