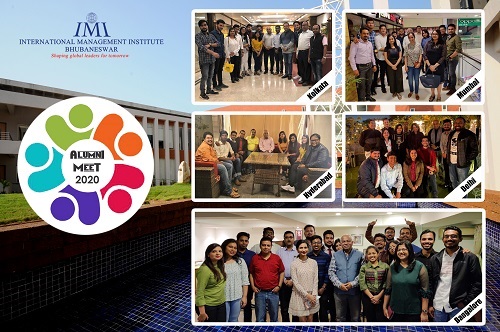 "Every success story is a tale of constant adoption, revision and change"
With this compelling aspiration IMI-Bhubaneswar organised the alumni meet. The meet was organised in five cities all over India i.e. Kolkata, Mumbai, Hyderabad, Delhi & Bangalore. IMI-Bhubaneswar has travelled a long way in these 10 years but still over the years it has kept in touch with the people it began its journey with. The faculty have been a constant support to those who once in life were a part of the IMIB family.


IMI-Bhubaneswar has maintained an affiliation with its alumni over the past 10 years to maintain a knowledge about the changes in the corporate world and to help develop the current batches according to their requirements.