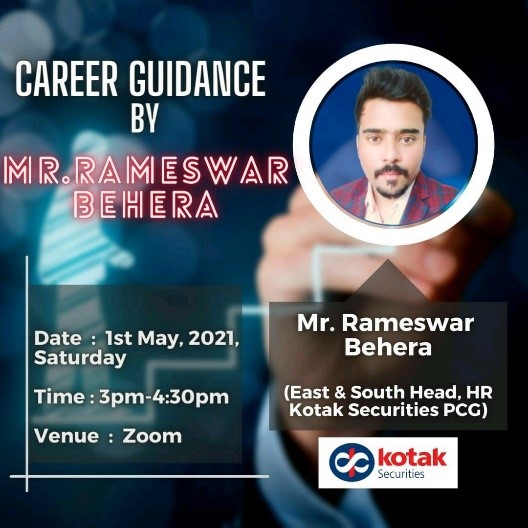 DATE: 1ST MAY 2021| TIME:3:00 P.M.
On 1st May 2021, IMI students got an opportunity to interact with MrRameswarBehera, East & South head, HR of Kotak Securities PCG on career guidance like how to be ready for an interview, what certifications are expected, etc.
IMI has always taken pride in announcing that the Institute is thoroughly student-driven. Likewise, this event was solely organized by the students using and also building their connections. The students had many questions about how to tackle a difficult question in an interview, what are the Dos & Don'ts; how to be effective in answering; whatarethe various modes apart from work from home; what certifications are crucial in the present context and many such questions.
The speaker very enthusiastically answered all the questions. He spoke about what a company expects, what HR tries to find out in an interviewee. He explained difficult questions are asked to check the different aspect of the person.
The session was very much beneficial to the students and IMI encourages its student to do more.