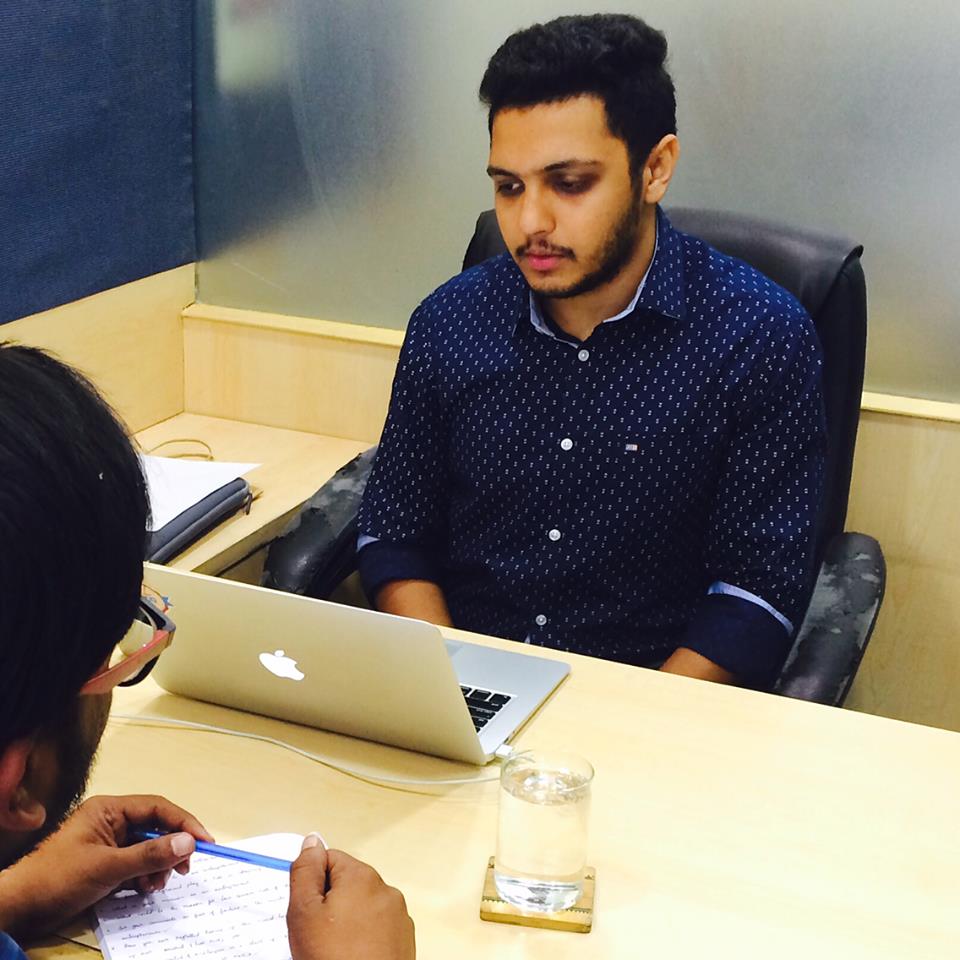 BIZ TALK
Rohit Mall is a St. Xavier's College graduate, who specialized in marketing and even went on to finish his Chartered Accountancy. He is the co-founder and CEO of Pedagoge. www.pedagoge.com is an e-commerce platform based on research and market insight that helps you search and obtain relevant information amongst various private coaching options (academic & non-academic) to make the process of choosing a verified teacher easy which fits with your personalised requirements. Mr Rohit would be sharing with us his valuable insights regarding entrepreneurship. Let's get started!
How does it feel like being an entrepreneur?
Well, there is no special feeling as such. It is just like any other job you do. You just got to be passionate towards the work you do.
What makes an entrepreneur special?
People have exaggerated the word entrepreneurship. Everyone working is an entrepreneur by himself. Here comes the concept of intrapreneurship and corporate entrepreneurship. As an entrepreneur, you are working for yourself and as an employee, you are working for someone else. At the end of the day, the goals you intend to achieve matters.
What motivated you to be an entrepreneur?
Since my college days, I was always excited about creating new things and filling the gap between what is needed and what is available. I prepared a lot of business plans and participated in various competitions. My father is also an entrepreneur, so I am even having it in my DNA I should say.
On that note, does family background play a role in shaping an entrepreneur?
Definitely. I don't mean that you can become an entrepreneur only if you have a similar family background, but the conversations which happen within a family will matter a lot. I always discussed how to build a better place or how to create new things. I feel it is important to discuss economy, politics and opportunities within the family. Only if parents are open about career choices of their children, we can see more enthusiastic entrepreneurs coming up.
Does one need to come up with a path-breaking idea to become an entrepreneur?
Not necessarily. You can have a path breaking concept or you can have a path-breaking team or a path-breaking strategy. A lot of Indian companies we see today are a replica of companies which have been successful elsewhere. It is all about how you adopt and sustain in the market.
If we talk about path breaking teams, what is expected of an employee working for a start up? How is it different from employees working in MNC's?
Attitude matters a lot. Start-ups and small organisations need people who are self-driven and are open to learning. They must be willing to start from scratch. They shouldn't be driven by designations and rather be driven by the work they are doing and the kind of value they are adding to the organisation.
According to you, what could be the reason for the low success rate of start-ups?
Two important reasons, lack of proper research and lack of patience. One must do an adequate amount of research before getting into something. A unique business idea means nothing unless a proper research backs it. Start-ups can't be successful overnight. Perseverance is the key. It takes the time to achieve whatever you have envisioned.
How can wanna-be entrepreneurs overcome the fear of failure?
They should have the fear of failure. Or else you will see a lot of money going wasted, people get unemployed, a lot of expectations remain unmet. Fear of not performing should act as a driving force to achieve their goals. Once you have started something, you must be prepared for failure. May not sound optimistic but it is very important. One must always have an EXIT DOOR. When things don't go as planned you must be able to come out of it with minimal damage.
Have you ever regretted taking up this road less travelled instead of taking up a job which is comparatively less risky?
Not at all. Yes, I have faced many challenges initially but I am always prepared for this. Even if I fail in being a successful entrepreneur, I can be a better employee to someone else with this experience. I could create some value in the economy, let it be on a very small scale, but it makes me feel accomplished. I could generate employment, create business and satisfy the needs of my stakeholders. So far, the path travelled has been worth it.
How should a college student go about in being an entrepreneur?
I would suggest starting small. Start it within your college. Take the help of your mates. It is equally important to fail cheap. We all wanted huge success. But in its pursuit, the failures shouldn't be something which you couldn't recover from.
What advice do you want to give to the budding entrepreneurs?
If you feel you what it takes to be the next big thing, GO FOR IT. But get your basics right. Never underestimate research. Start small. Do a pilot run. Be prepared for failures. If you succeed you will create 10 times more money. If you fail, you will become 10 times better person than what you were.
Lastly, what is Pedagoge for you?
Pedagoge is everything for me. It comes from my family, friends, relations, and any other thing you can think of. I wanted to maximise the value which I am creating to the ecosystem through Pedagoge. I am presently working on three things; scalability, sustainability, and profitability. I want to expand my organisation pan India. At the end of the day, it is all about creating impact for the sake of good.