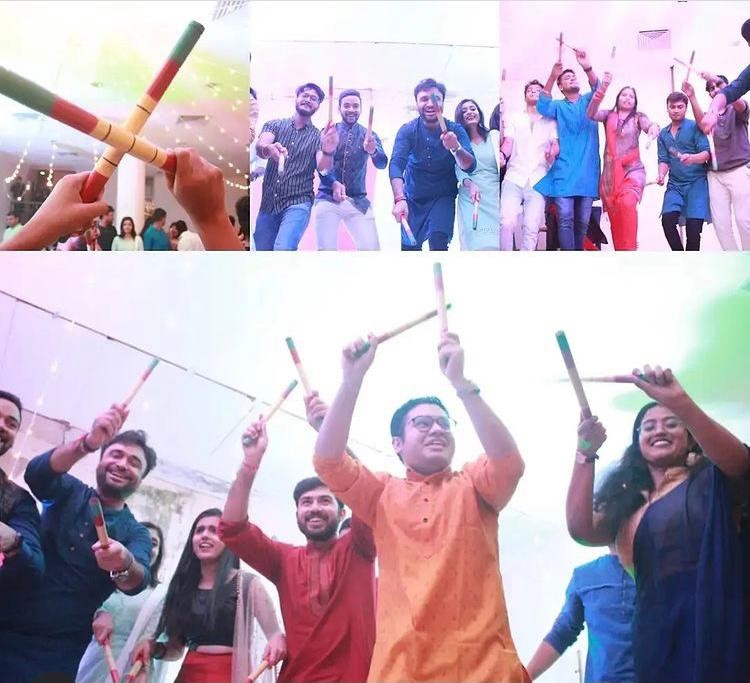 The cultural committee of IMI Bhubaneswar organized "Dandiya Night" on 14th October 2021 to celebrate the ninth day of Navratri (Navami). The nine-day festival of Navratri is celebrated to worship the nine forms of goddess Durga namely, Shailaputri, Brahmacharini, Chandraghanta, Kushmanda, Skanda Mata, Katyayani, Kaalratri, Mahagauri, and Siddhidatri.
The event started with a puja and aarti by the students followed by a special form of dance known as "Dhunuchi Nritya" or the dance with effervescent smoke which marks the victory of Goddess Durga over the evil Mahisasura and re-establishment of peace and sanctity on Earth. Many other dance performances followed including "Dandiya" which is a beautiful folk-dance form originating from Gujarat to recreate the battle that took place between the Devi and the demon which signifies the defeat of evil over good. The colorful dandiya sticks represent the sword that was used by Goddess Durga during the battle.


The Mess Committee of IMI Bhubaneswar organized a scrumptious dinner for all the students. All covid protocols were followed by the students and the staff. The event was a great example of the cultural diversity among the students and it was more special as it made them feel like home away from home.