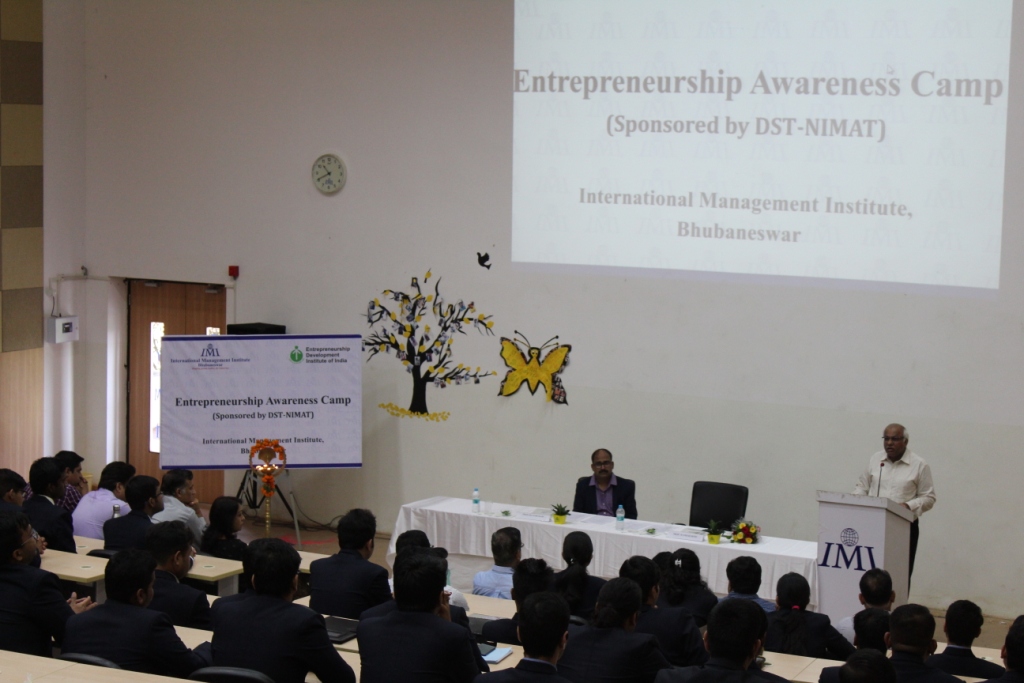 "The entrepreneur always searches for change, responds to it, and exploits it as an opportunity" – Peter Drucker.


With the inauguration of 'Entrepreneurship Awareness Camp' on 5th October which lasted till 7th October, the zeal was felt among all students. The line-up of discussion topics were such that it ultimately ignited the spirit of entrepreneurship among the participants. "If there is no risk there is no return", with this point of view the students were given lessons about emerging opportunities in the market and how we can leverage these opportunities into a profitable business. A business cannot grow without marketing its product and in the present-day scenario where every activity has shifted from traditional marketing to digital marketing, world has also changed. The students learnt lessons about how to market products and services through various digital networks. The primary element involved in converting any idea into a successful business venture is the network that an individual nurtures and the negotiation skills to convert the proposals into a profitable business deals.


All the skill sets required for converting an opportunity into a successful business venture were enlightened during this camp. Along with different business concepts the students also learned their implementation and implications in a simulated business world set up.
On the last day of this camp Student's Haat was organised in the campus. The students got an opportunity to learn about how to target market, how to plan and strategize your product and create demand for it to finally close the sell.