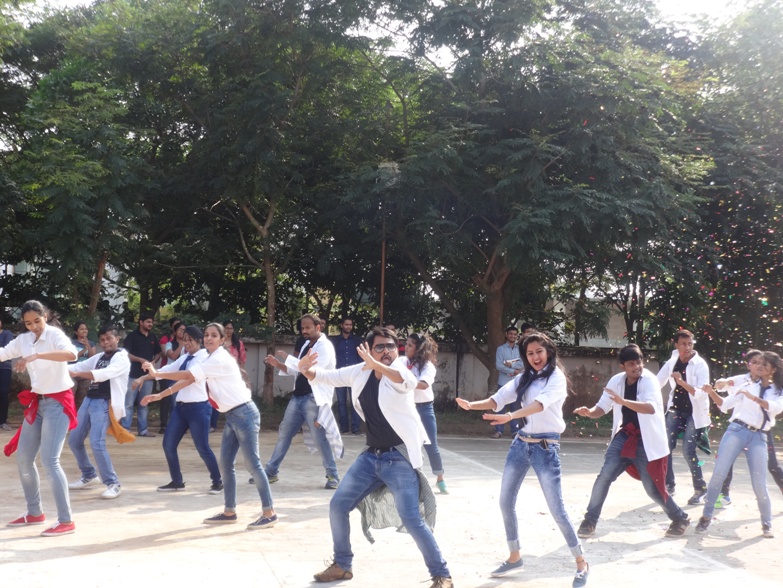 Branding Committee initiative, the "Flash Mob" was conducted on 20 November 2017 at IMI Campus. Students from both the batches i.e.; 2016-18 and 2017-19 gave an energetic performance.
The live show was captured by the Media & PR team. Whole event was made livelier by the audience including IMI students, faculty members and non-teaching staff.
The hard work behind the breath-taking dance was clearly visible. The whole flash mob team starting from the performers and the support team of sound and camera department were at their best. The costumes were at par with the dance and made it much more attractive.
SPOCs of this event were Mr. Atin Dhara and Mr. Saktipada who made this happen.
The event ended with the speech by Prof. Manit Mishra and vote of thanks by CR- Mr. Anand Roy.
Such events help in overall development of the students. The "Flash Mob" was started by the first batch of IMI Bhubaneswar now, it has become a tradition