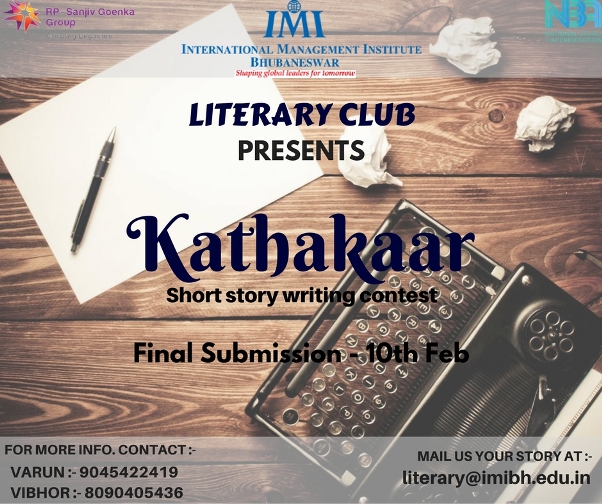 "You can make anything by writing"- C.S Lewis.

Literary club organized Kathakaar- A short story competition. It was an online event where aspiring writers tested their mettle by writing short stories on the basis of assigned prompts. The event held from 30th January to 15th February.

A good number of submissions came to the literary team and they diligently got through all the each of them to check for best of the best.
All the participants had shown enormous potential and were creative in all aspects. The winners of the event are:-
Taha Joher from Symbiosis Centre for Management- 1st position
Bhavya Subramanian from IMI New Delhi – 2nd position.
To the winners of Kathakaar, IMI Bhubaneswar conveys a hearty congratulations.

The first story deals with the horror of gambling addiction and how it can ruin lives, while the second story explored the lies spoken in relationships and how people expect real love from their partners.
This event helped the students to analyze perspectives and also add their perspective to the story. In learning so they can become better managers.