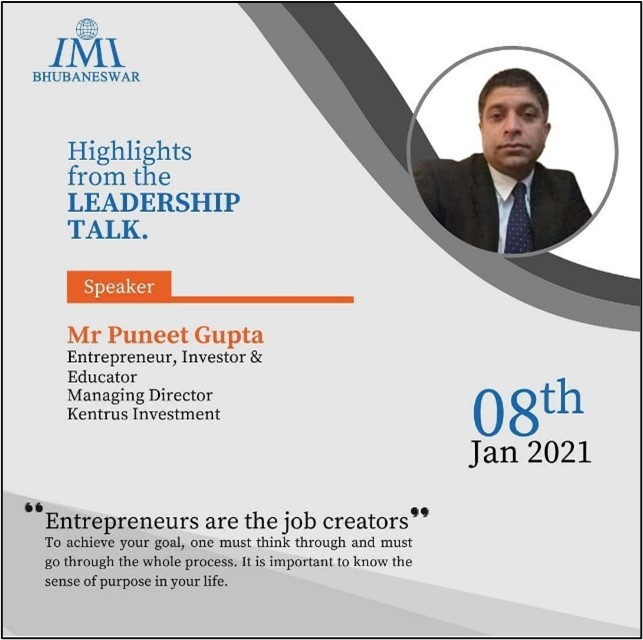 On 8
th
January IMI invited Mr. Puneet Gupta, an entrepreneur, investor, educator & managing director at Kentrus Investment to enlighten the students on the importance of entrepreneurship and the challenges for an entrepreneur.
He started the talk by quoting the words of Nelson Mandela that everything seems hard until someone does it. The same goes for entrepreneurship, it contains a high degree of risk but the entrepreneur focuses more on the reward rather than the risk. More importantly, entrepreneurs don't seek jobs, rather create jobs.
He elaborated on tools that are important for students to consider while covering their entrepreneurial journey. First, entrepreneurship starts with ideation, so it is time to start thinking. Second, one should know how the industry is behaving, where is the high tide, how tough the competition is, and what changes it could bring shortly. Third, the entrepreneur must find new ways of doing things and should always stay focused on her purpose.


Mr. Gupta concluded the session with a saying that, "To achieve your goal one must think through time and must go through the whole process. It is important to know the sense of purpose in your life."