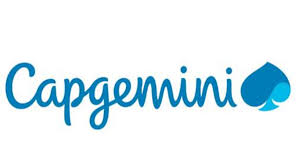 What is talent? Talent is a generic term found in a minuscule number of people", as said by the guest speaker Mr. Jayant Franklin.
IMI-B with collaboration with Capgemini organized a leadership Talk exclusively for IMI-B students on 15th October 2020 to share the knowledge and experience of Mr. Jayant Franklin who is an eminent personality, currently working with Capgemini. He provided knowledge regarding corporate competence along with talent management and growth. He explained the difference between response and reaction with their importance. He briefed students on talent management regarding hiring, leadership and career development as well as talent strategy.


He enlightened students about talent assessment with competency analysis, development centre, competency-based interviews, and psychometric analysis, to name a few. He also stated the benefits of this assessment in forecasting based on previous assessments. In the end, he explained the benefits of talent assessment with regards to employee retention, engagement, morale, etc. along with the fact that an employee should have belief in the system. There was a Q&A session at the end in which a lot of students asked questions. All these insights and knowledge were like gems for students. The leadership talk was very engaging and the students participated in full spirit.