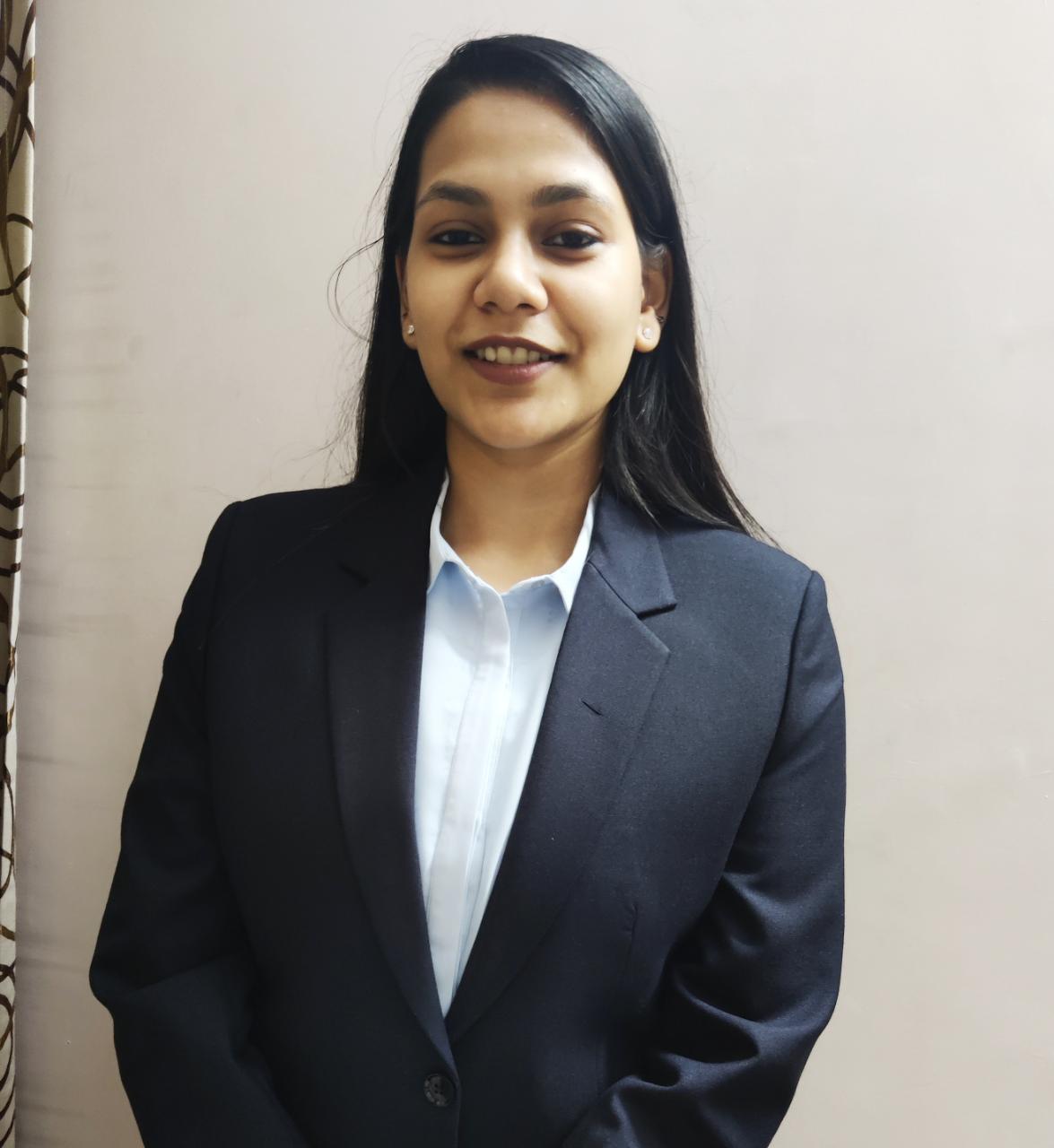 Muskan Khowala
Batch- PGDM 21-23
As every accomplishment starts with the decision to try, I also took a decision of pursuing PGDM from a prominent b-school, with a pinch of uncertainty. The journey from being an arts student to planning to pursue MBA was a tough nut to crack, as I never thought my life would take such an unexpected turn. I started preparing for the entrances, hoping to convert some top institute. Words can't do justice in describing the day when I received the mail reading "Congratulations" from IMI Bhubaneswar. It was the day when I realised that I've stepped onto the first step of ladder to success.
Before planning on to everything, I had a roadmap to follow that included the list of colleges that I wanted to get into. Being born and brought up in Delhi, I was well aware of the brand IMI. Thus, I wished that my application was converted at IMI Bhubaneswar. With thorough analysis, I had several valid reasons to join this institute; naming few, this institute's location is what makes it different from others - the lush green, muted ambience could cease no one to concentrate on studies and welfare. Since, professional courses require extra efforts and hard work, mental health becomes a necessity, and this could be well achieved in IMI Bhubaneswar. Unfortunately, we didn't get to experience it, as of now, due to this alarming Covid situation but IMI-B managed to walk extra mile for us in comforting its students even on the virtual platform. I still remember a session, during our bridge course, which was about the "Innovation" and we were divided into groups of 5 students. What was interesting about the session was the attempt of the faculty to scratch out creativity from the mind of students. We had plenty of such sessions including movie screening that kept us away from boredom.
In my opinion, it's just the initial stage which is broadly opened to learn a lot in these 2 years. Indeed, IMI-B would act as a platform for all of us to learn to adapt in corporate world, flourish the communication and leadership skills and master the quality research. Other than this, I firmly believe that IMI-B wouldn't miss out on any student in pushing them to create a life, they desire.