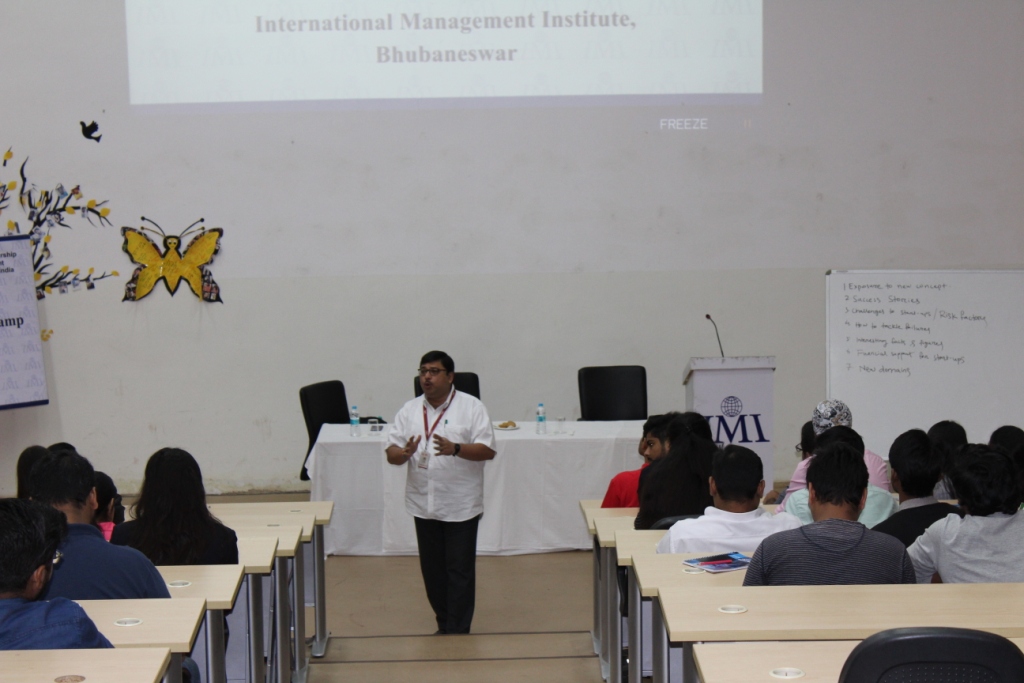 A workshop in collaboration with NEN of Wadhwani Foundation was conducted on October 13, 2018 at IMI Bhubaneswar. The National Entrepreneurship Network (NEN), opened in 2003 by the Wadhwani Foundation, is the largest entrepreneurship community in India with over 500 academic institutes, 70,000 students, 1000 faculty members, and about 200,000 registered online members.


Mr. Subhabrata Bhattacharjee, Regional Manager (Kolkata) of NEN conducted the workshop in which students got to know about the key to success in their own start-up, the various unforeseen problems that people encounter during the execution of their plan, the revenue streams and the cost structures. Some success stories of innovative-ideas that turned into start-ups were also shared. The most challenging part that an entrepreneur encounters is getting the consent for his idea from the unknown customers. Finding investors for the idea is also a tough test for an entrepreneur. Innovation and proper execution are the key for an idea to pass the challenges. Feedback and continuous improvement play a great role in a start-up to sustain and grow. The biggest obstacle in this journey is the fear of failure. An entrepreneur should have faith in his idea to overcome this fear.


IMI, Bhubaneswar got the opportunity to have a Capston project in "LEARNWISE" an online platform which provides entrepreneurship training for aspiring students. The registered students of the institute can now benefit from online training under the guidance of designated faculty supervisors.