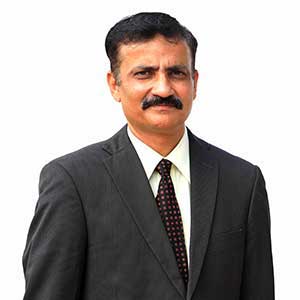 Prof. Kapil Pandla, Associate professor, Communication,HR and OB
Are we heading towards jobless future? – or as Stanford University's Jerry Kaplan says in his best-selling book, it won't be long before "humans need not apply."
Future is uncertain. The jobs which are existing today will seize to create opportunities for the jobseekers. New jobs will emerge bringing new opportunities along with lots of challenges in terms of stability, growth and skill sets required.
Turing (1950) argued that there might be a time when humans would no longer be able to distinguish between interacting with another human or a digital machine.
How will you feel when your colleague is a robot? Isn't it will be shocking? Don't get surprised soon it will be reality. This is a matter of great concern and creating anxiety among the present generation. Is this worrisome? Not really for those who believe in continuous learning, upskilling and reskilling one who can work from anywhere.
According to Anthony, D. future workplaces will not be a cubicle or an office. Even it will not be the makeshift office converted out of spare bedroom or kitchen table during the pandemic. The workplace of the future will not be a place at all. Rather it's an ability – the ability to work from any place and almost anytime using the tools of choice.
COVID-19 pandemic will also have huge impact on future workplaces. Recent study by McKinsey suggested that 800 job roles which requires physical proximity will face lot of disruptions.
The paradigm shift is bringing lots of opportunities as well as serious threats. The jobs which were lucrative earlier are becoming obsolete. Though these changes will impact existing jobs but also holds great promise for new jobs creation. Changing scenario at the workplace will not only alter the expectations of the employers from employees but also those of employees from employers
FMCG giant Unilever suggest that traditional employer-employee dynamics are no longer fit for either individuals or businesses. People are increasingly looking for more personally and professionally satisfying work.
Future workforce will look for empathetic leaders who listen to their problems. They may require more flexibility means hybrid workplace sometimes office and sometime work from home.
Whatever, anxiety it will bring but next generation workplaces look very exciting.