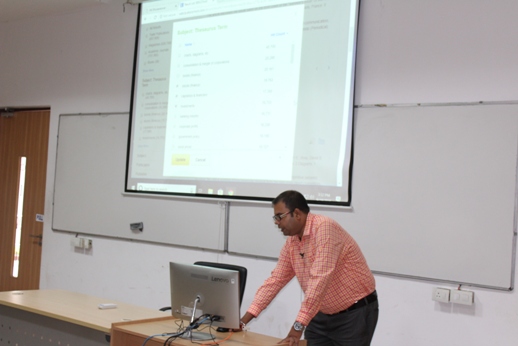 Online Library Database Orientation Program
On September 19, 2018 IMI Bhubaneswar organized an awareness program on how to use online database such as EBSCO and J-Gate, which among other digital database are subscribed at IMI Bhubaneswar. The program was organized to make students aware of the various online library services and their use.


The use of J- Gate was briefed by the resource person of the program Mr. Mahindra Sakar, Training Manger, who taught the students how to access and create a J-Gate account. The students were also told about the various journals and reading database that can be accessed using J-Gate which can be useful to the students in research papers that they present.


The other resource person Mr. Raj Kumar Mahapatro briefed about EBSCO, which is another platform of online library service. He also guided the students in the creation of account in EBSCO and how to go through various contents present in the site.
The sessions helped the students to know about the various database of cases, journals and magazines which can be preferentially accessed by the students of IMI Bhubaneswar to enhance their learning during their two year PGDM course.