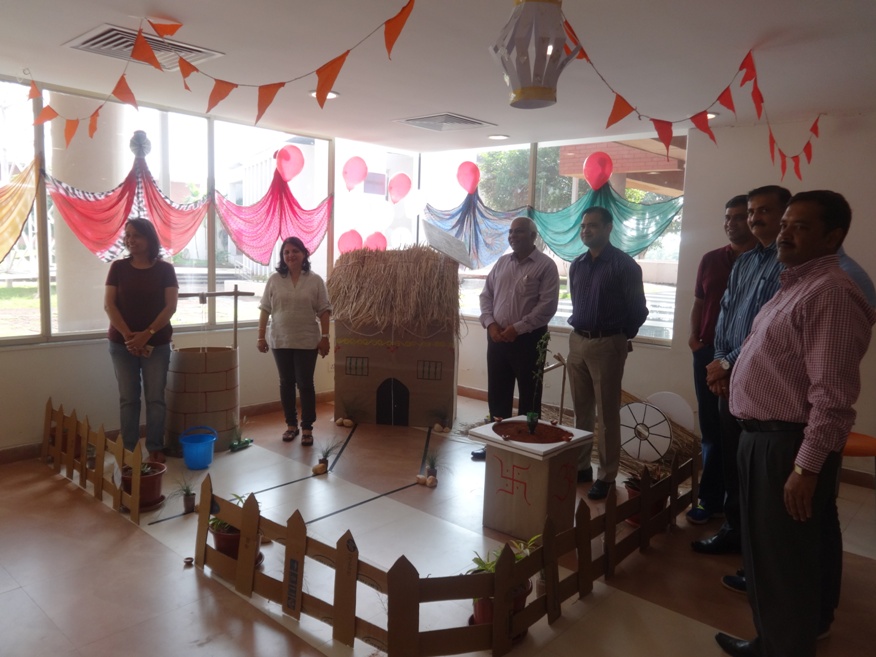 Prayas club is one of the student wings of IMI Bhubaneswar which has been actively involved in organizing different fundraising and other social-service activities in most innovative and creative way.
Recently, Prayas Club members on the occasion of Phronesis and Jazbaa at the campus had recreated a prototype of a "Modern Village" by recycling the waste materials. Main objective was to create awareness about rural development and sustainability. The members had also made some decoration items by recycling the waste materials. The efforts were much appreciated and were able to raise a good amount of funds from the same.
Apart from this, the members also organized a special performance in Phronesis, the cultural event of IMI Bhubaneswar in association with Swabhiman ''State disABILITY Information and Resource Center'' of Bhubaneswar. In this event, the three CwDs Rashmi Sahoo, Kiran Behera, Sarthak Dewedi gave a special performance and enlightened the event. Their performance was highly appreciated and cheered and as a recognition they were given with certificates and souvenirs.