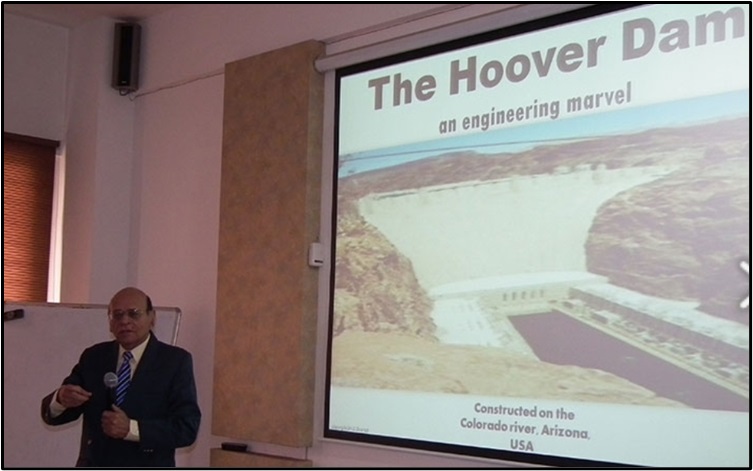 "The Process of Learning Never Ends, and Infinity Is The Limit Of Excellence".
IMI Bhubaneswar with the motive to provide a 360-degree informative platform to its PGDM students organized a guest lecture on "Project Management – Hoover Dam Project, USA". The presentation was delivered by Dr. Sarvesh Swarup, Formerly Deputy Director-General, Ministry of Commerce and Industry, who shared the details about the engineering marvel – Hoover Dam Project of USA on 02nd November 2020 around 6:30 pm.


Throughout his career, Dr. Swarup has held many prestigious assignments in India and abroad. He worked at the embassy of India in Washington DC, USA, as Director in World Bank, Deputy Secretary Finance in the Ministry of Commerce & Industry, and as Director Procurement DGOS in the Ministry of Defence, Govt. of India. Concurrently, he perused with academics in Mechanical Engineering and studied Business Administration in USA and Ph.D. in Project Management from the University of California, USA. This eminent speaker explained to the students the American Hoover Dam Project in the USA and Farrakha Barrage Project in West Bengal, India which was constructed by his team. He informed that the dam's name refers to President Herbert Hoover. It was the most expensive engineering project in U.S. history at the time of its construction and was built for several purposes incliding controlling floods and silt as well as irrigation. In the case of Farrakha, the time, money and every other thing involved was much more escalated. In the case of Hoover Dam, the United States, the money, and the period were reduced in keeping with the management principles and practices.
Management students learned about the challenges faced by the team of engineers while constructing the giant water reservoirs. The lecture ended with discussions amongst Dr. Swarup and PGDM students.