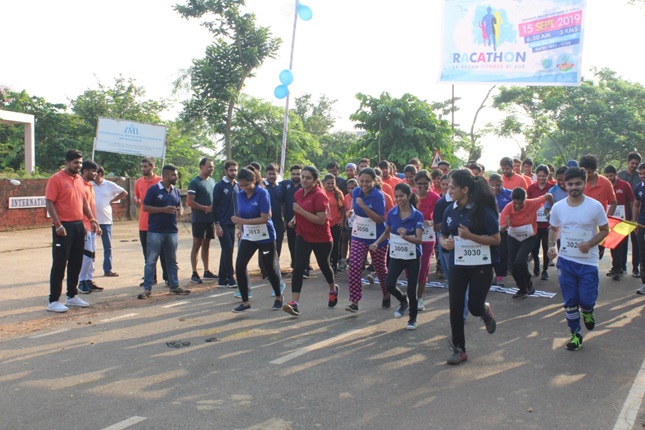 'Life is a perfect combination of race and marathon, there are competitors who are always ready to lead the race and on the other end there is our own willpower, the relentless determination to achieve something. Both are essence of life.'
These inspiring words encouraged the team of IMI-B to organize an event named "Race + Marathon =Racathon" on 'World Democracy Day' held on 15th September. The theme of the event was ' Ek Kadam Fitness Ki Aur'.


Racathon was an inter-college event in which students of many institutes participated with great enthusiasm. More than 100 students took part in the event. Not only students but also the professors showed their zealousness by participating in the event. At the end, the winners were awarded cash prize along with Certificates and Medals. In boys category, first position was held by Dolamani Majhi (Sophitorium Management College, Bhubaneswar) while the second position holder was Rishabh Sabhlok (IMI-B) whereas in girls, the first and second position holders were Sadhna Tiwari ( IMI-B) and Sonal Sinha (IMI-B) respectively.