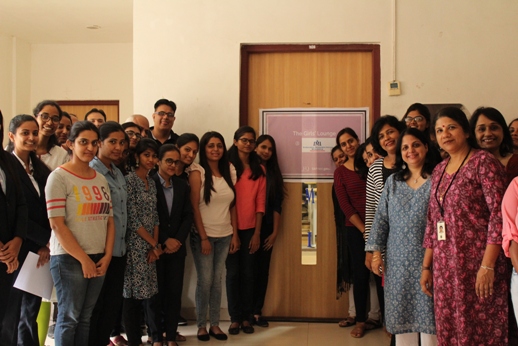 "SHE INNOVATES"
On 23rd August, IMI Bhubaneswar welcomed Ms. Bobby Patnaik, a global professional in HR, managing HR operations for Infosys Bhubaneswar, to a seminar– "She Innovates".
She Innovates is an initiative to accelerate the advancement of women and girls in innovation, technology and entrepreneurship. For this purpose a separate session was conducted in which Ms. Bobby delivered valuable insights especially to the girls and women of IMI Bhubaneswar.
She threw light on topics such as: How the perceptions differ from men to women leaders and stereotypical views as to how success and likeability are positively correlated to men but when women are successful, they are not liked.
She talked about Sheryl Sandberg and one of her quote "Don't leave before you leave" in which she recognized that young women would often prematurely lean back (mentally pulling back). And thus edified us that: 'The time to scale back is when a break is needed or when a child arrives -- not before, and certainly not years in advance. The months and years leading up to having children are not the time to lean back, but the critical time to lean in.' Also, Women have to break the "Prison of Good Reputation" and need to make a choice. To enlighten us about the fact that it is upon us & we have to make a choice between success and likeability or both.
Major emphasis:
ü Don't leave before you leave- mentally pulling back
ü How we need to believe in our success?
ü Do your best and talk about what we have done. If we don't talk about our work then no one will notice and we will be lost in the clutter.
ü How differently we take failure and not open to taking risks.