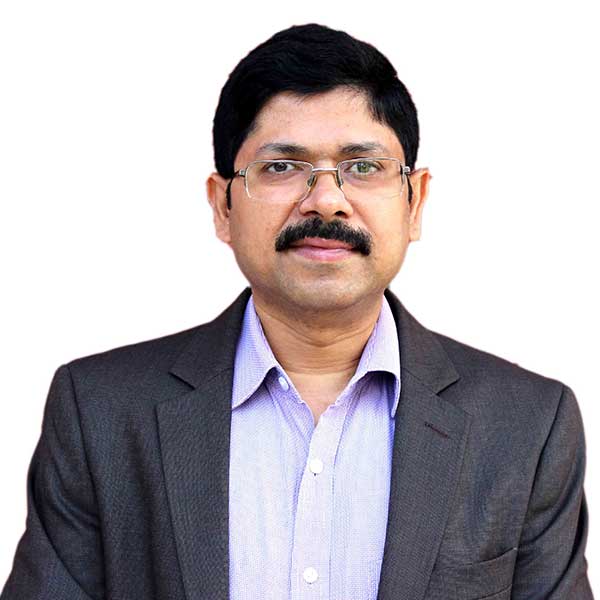 Prof. Ramakrushna Panigrahi
Specialization- Finance & Economics
Designatin- Professor
With changing geopolitical alignments and perceptions, the coming years are going to be most uncertain phase in the new millennium for the world economy after withdrawal of US troops from Afghanistan. The newfound enthusiasm, modern weapons and confidence of the Taliban undermines world peace and threatens global political stability. Right now, with Covid-19 pandemic showing no signs of waning off, world is now facing multiple challenges of sustaining economic growth, addressing the issues of global warming and climate changes, dispensing social justice by ensuring higher levels of human development with dignity, balancing(shifting) both economic and military power equations for a better congenial ambience for business and welfare. To top the list, world has to now combat the global evils like trans-national terrorism with Afghanistan providing safe haven to terrorists. This will increase inter-state hostility and can potentially result in full-fledged wars among world powers and rogue nations. The economic costs of all this will undermine the efforts to reduce absolute as well as relative poverty and other social evils prevalent across countries. It is quite disheartening to see that, during recent times, the global powers have lost their influence on war against terrorism due to ambiguity in policy decisions which have given a free hand to Taliban to rule Afghanistan. This is disastrous for global peace which can potentially pave the way for a new world order with large implications for global economic and political powers.
In recent years India has raised its status from country of deprivation fighting poverty to a nation with a lot of economic aspirations. This is reflected in its economic progress and its role in global geopolitics. It has transformed into a power house with rise in incomes and its military capabilities. Despite pandemic and a sluggish economy, it is indeed nice to be part of the present India where the focus has shifted from survival and underperformance to that of dominance and perusal of excellence. Without a fully functional global supply chain, India's leadership in fighting the pandemic has been exemplary. Starting from providing free vaccines to other countries to the initiative of vaccinating its huge population of 1.39 billion with indigenously developed vaccines are no mean achievements. There has been a certain change in perception towards India in the international fora. One of the major reasons for such change in perception has been the performance of Indian economy since 2001 and its military capabilities. With a large resource base, especially human resources, India will soon be back on its economic growth tack and become the third largest economy in the world.
Historically, military prowess and performance in economic and social spheres have been too interdependent. This has been more evident throughout the 20th century. As of now, all the world superpowers are wary of rise of terrorism and the rise of Taliban. But the western powers are not allocating resources to fight the Taliban and terrorism now. But it is too obvious that they will have to divert more resources to protect their citizens and economy from possible terror strikes in coming years. While the rich countries can afford to allocate large resources to fight terrorism, the developing countries will find it very difficult to do the same. But there will no choice for any economy but to create infrastructure and put more resources to avert terrorist attacks. In today's changing scenario with Taliban ruling Afghanistan and with changing power equations and geopolitical alignments, like other world powers, India has to divert more resources to prevent 26/11 type of attacks and to fight proxy wars from Pakistan, China, and other evil forces. Given its current levels of economic attainments and resources, such diversion will undermine India's efforts to reduce poverty and its pursuit of economic development and social justice.