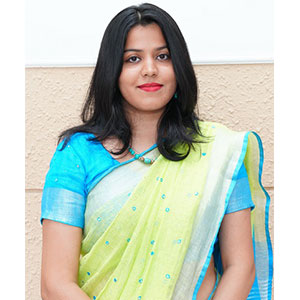 Swayam SampurnaPanigrahi
Assistant Professor
(Operation Management & Quantitative Technique)
Through the leaves, shining bright
Up I see is the full moon night..
Dazzling dew drops in the moonlight
makes me yearn...Ah! such a lovely sight!!
Asleep the world leaving the owl and me
Silently listening to the nature's lullaby
Of the blowing wind the falling leaf and the strolling rats..
Accompanying them are the flying bats...
Half a month of wait sits on the rock
is the werewolf with his deepest of love
He thinks that the moon
will come very soon...
Fool he was when the fact he knows
that this moon just comes and goes..
Here I sit with my books staring at the clock
and smelling the wetted soil...
I write this poem awake and tired
of burning the midnight oil...