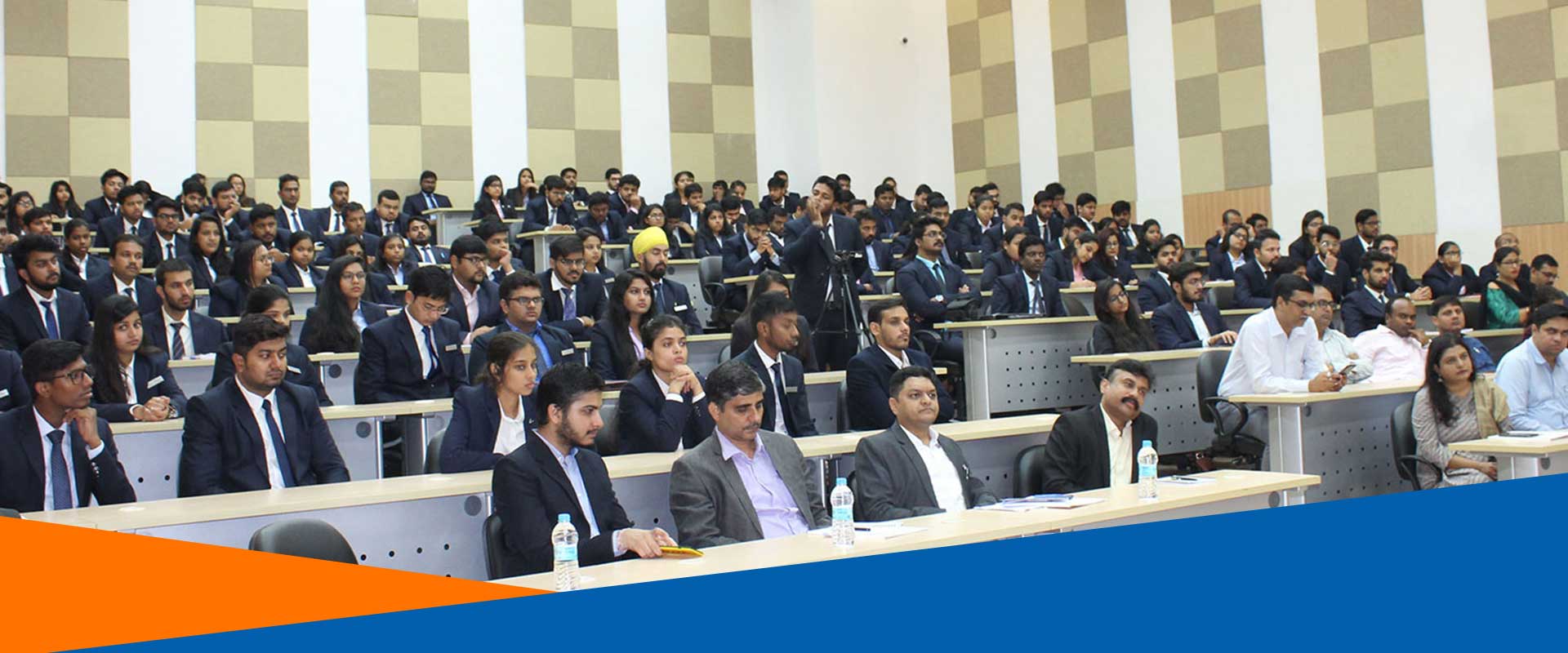 4th Annual Convocation on : 15th November, 2016
16 Nov, 2016
PRESS RELEASE
Fourth Annual Convocation at IMI Bhubaneswar


Bhubaneswar, 15th November 2016
The Fourth Annual Convocation of the International Management Institute (IMI) Bhubaneswar was held today in its campus in which Post Graduate Diplomas were conferred to the successful students of the 2014-16 batch. IMI Bhubaneswar draws sustenance through creation; dissemination and application of knowledge which integrate seamlessly with each other to translate into research, teaching and training for their stakeholders. His Excellency Dr. S.C. Jamir, Hon'ble Governor of Odisha graced the event as Chief Guest.
The Hon'ble Governor of Odisha delivered the convocation address and presented the Gold Medal to Mr Baba Mitra and Silver Medal to Mr. Tanul Sharma for their outstanding performance in the PGDM batch 2014-16. Ms. Nonie Sudan received the Director's medal for overall contribution to the institute.
"This is your day and I congratulate on your achievement". Addressing the audience, the Chief Guest His Excellency Dr. S.C. Jamir, Hon'ble Governor of Odisha congratulated the passed out PGDM 2014-16 batch of IMI, Bhubaneswar. He also stated that the students are entering in a new world, full of opportunities and challenges because of the global competitive economy. He continued that one must have inner sense and conscience. It is this inner sense that is going to pave a better path for the management professionals ahead. He stressed on the fact that management professionals must put their entire managerial skill in the building up of an effective team.
At the outset Prof Ramesh Behl, Director IMI, Bhubaneswar delivered his welcome address and presented the annual academic report of the institute. He extended a warm and hearty welcome to the 4th Convocation. He stated that convocation is an opportunity for the community to come together to take measure and resort to move forward. He appreciated the efforts of faculty in research and publications. He congratulated the students in achieving 100% placements and also showed gratitude to the companies for giving constant support and having faith in the institute.
His Excellency Dr. S.C. Jamir, Hon'ble Governor of Odisha also awarded "Dr. Rama Prasad Goenka best student medal" to Mr. Baba Mitra.
Over 400 dignitaries from academia, senior government officials, leaders from the corporate sectors, members of Board of Governors of IMI, Bhubaneswar as well as the parents of the graduating students attended the event.